97.3 FM ESPN: Talking Sixers rebuild, draft, and trade deadline review
Updated: Tuesday, April 28, 2015 06:00 PM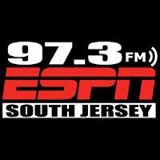 I went on with Mike Gill on 97.3 FM ESPN to talk about the Sixers rebuild, the NBA draft, and a look back at whether the trade deadlines worked out for the Sixers.
Follow @DerekBodnerNBA on twitter
---
This site is supported by donations
Like what you see? Click the button below to donate.
Become a Patron!
---
Subscribe:
iTunes
|
Soundcloud
|
Google Play
|
Stitcher
|
Libsyn
|
RSS
---