Morning Sixers – Monday, March 20th, 2017
Updated: Monday, March 20, 2017 09:19 AM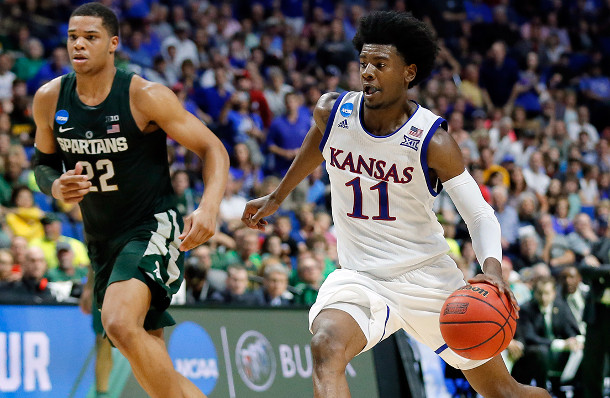 "Does Josh Jackson have the positional versatility to guard 1's and 2's to let the team explore some really huge lineups like Jackson, Covington, Simmons, Saric and Embiid?"

— Andrew
I think asking Jackson to guard 1's and 2's is a little bit too much to ask, as I'm not sure he's quick enough laterally to do so, and doesn't have the exceptional reach or wingspan to overcome that. In fact, he has short arms for his size/position. He'd likely have to sag off the ball handler quite a bit in order to play the angles and make that work, and I think he might give up too many open shots in the process.
I think in that lineup Covington might have the better chance of doing so, as we've seen Brown switch Covington on to the Isaiah Thomas's of the world, to some success. I don't think it's something you want to test for 30 minutes per night, but in some scenarios I think it could work.
Get the rest of this answer, as well as a collection of Sixers links over the past 24 hours, over at patreon.com (subscribers only).