Appearance: 94 WIP
Updated: Monday, March 27, 2017 06:28 PM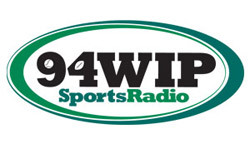 I went on with Angelo Cataldi and the WIP Morning Show to talk about Joel Embiid's surgery, Jahlil Okafor's recovery, Ben Simmons dunking, and the NCAA tournament.
Listen: player.fm
Follow @DerekBodnerNBA on twitter
---
This site is supported by donations
Like what you see? Click the button below to donate.
Become a Patron!
---
Subscribe:
iTunes
|
Soundcloud
|
Google Play
|
Stitcher
|
Libsyn
|
RSS
---