Morning Sixers – Tuesday, March 28th, 2017
Updated: Tuesday, March 28, 2017 09:00 AM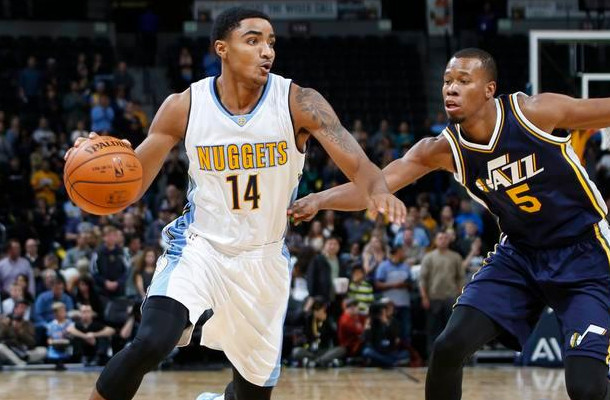 "I think, Gary Harris could be a perfect fit for the Sixers as a "Point Guard". With his size he could be better defending 1s than 2s. That´s important with Simmons defending 3s or 4s. He has potential as an off ball shooter and he is a good enough play maker as a secondary ball handler. Plus: he fits the Sixers time line.
"Are you interested in him? Are there any Sixers assets the Nuggets would like to have in a trade? What would he cost in a trade?"
— Philipp
Harris has evolved into a really useful role player, and he absolutely would be a nice fit alongside Simmons.
Virtually everything about Harris' game has showed steady, gradual improvement. His 14.7 points per game is a career high, as is his 2.6 assists per game. He's shooting 42.9% from three-point range, up from the 35.4% he shot last year (which is up from the 20.4% he shot as a rookie). His 12.9% assist percentage is a career high, his 10.1 turnover % a career low.
Harris is connecting on 46.6% of his 176 catch and shoot three-point attempts this year, an incredible rate. This is such an astronomically high number, and such an increase over the 37.3% that he shot last year, that it would be silly to not expect a little bit of a regression. That being said, his shooting off the catch was one of his real strengths at Michigan State, so it's also to be expected that it may have taken him a year or two to translate that to the NBA level, so I don't think strong shooting off the catch is a mirage in any way.
Get the rest of this answer, as well as a collection of Sixers links over the past 24 hours, over at patreon.com (subscribers only).