Morning Sixers – Wednesday, March 29th, 2017
Updated: Wednesday, March 29, 2017 09:00 AM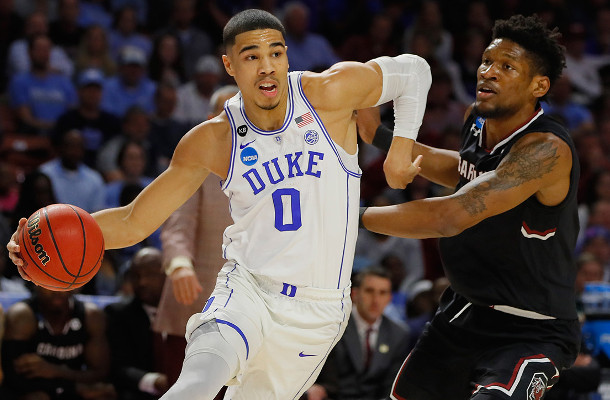 "What are your thoughts on Jayson Tatum? Does his high free throw percentage make him more projectable as a 3-point shooter?"
— Also Noah
Good question. I wrote about Tatum this morning for DraftExpress. You can read that here.
To more directly answer shooting specifically, I'm not sure I necessarily agree re: optimism. His release is so long, his misses frequently off left and right, and his form breaks down under duress so frequently, that I think there's significant work to be done. The touch is there, and I think that's shown both by his free throw shooting and his ability to make tough shots, and I think there's some room for optimism if left wide open but I think he has a long ways to go in terms of consistency, and I'm not sure it's really a floor spacing kind of shot (since defenders will feel capable of closing out on it). We talked a little bit about that in the report linked above.
Get the rest of this answer, as well as a collection of Sixers links over the past 24 hours, over at patreon.com (subscribers only).