Morning Sixers – Friday, March 31st, 2017
Updated: Friday, March 31, 2017 07:56 AM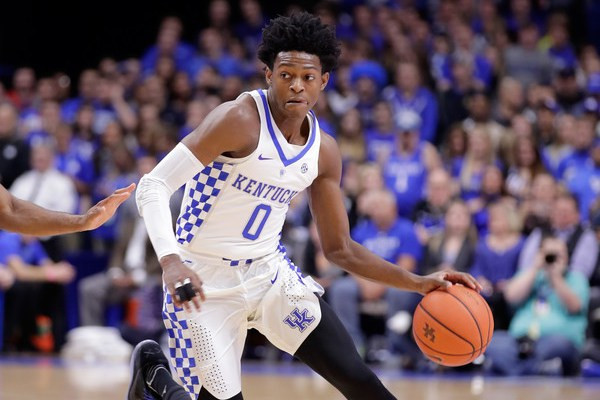 "Only our pick converts in the 6-9 range, who are you fearful the Sixers draft because of "bad" fit?"
— Anthony
Oh man, why do you have to go all bleak and dreary?
The great thing about this draft, and one of the reasons many are so hopeful to have two picks in it, is that virtually all of the top 10 fit, to some degree.
Heck, just going by the latest DraftExpress mock draft, you have to get to the 13th pick before a center comes off the board. Among those top-12, 10 are perimeter players, and the 2 power forwards (Lauri Markkanen and Miles Bridges) can shoot from the perimeter.
*Please note: team needs are not taken into account on the DX mock draft until after the lottery.
The one exception is De'Aaron Fox.
Get the rest of this answer, as well as a collection of Sixers links over the past 24 hours, over at patreon.com (subscribers only).