Morning Sixers – Wednesday, April 5th, 2017
Updated: Wednesday, April 5, 2017 12:56 PM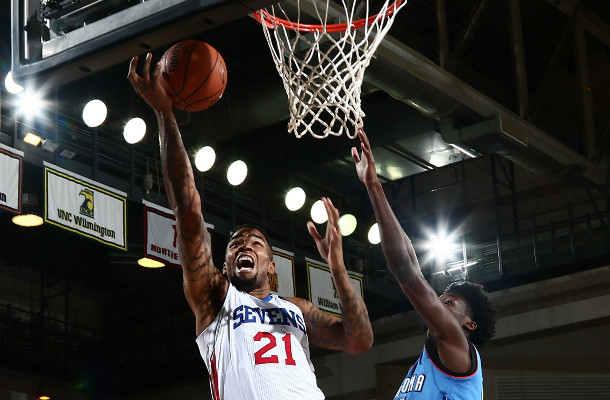 "What are the rules on the new CBA's rule about two two-way contracts? Do they have to be second round picks? Can you designate someone already on the team roster (like Poythress) for one of those spots? And who (outside of the 2017 draft class) would you think one of those contracts would be worth it for the Sixers to give to?"
— Drew
Quickly answering those specific questions, then some more details on two-way contracts below.
– It does not have to be second round picks. Anybody can sign a two-way contract.
– You cannot assign guys already on an NBA contract to a two-way contract. The two-way contract is a specific contract type.
Basically, a two-way contract goes beyond the normal 15 man roster limit, giving the team 2 extra spots that they can "call up" at any time in the season without having to release anybody to make room. That would be insanely useful at this time of the year, when everybody is injured, resting, or tanking.
This is a slightly simplified version of the details, but basically, "two-way players" can spend a maximum of 45 days on an NBA roster. Whether they're active or not does not matter as they count towards the 45 day cap regardless.
* Note: Days before the start of D-League training camp, or after the end of the D-League season, don't count towards this cap.
* Note 2: I refuse to call it the G-League. 
Get the rest of this answer, as well as a collection of Sixers links over the past 24 hours, over at patreon.com (subscribers only).