Morning Sixers – Thursday, April 6th, 2017
Updated: Thursday, April 6, 2017 10:48 AM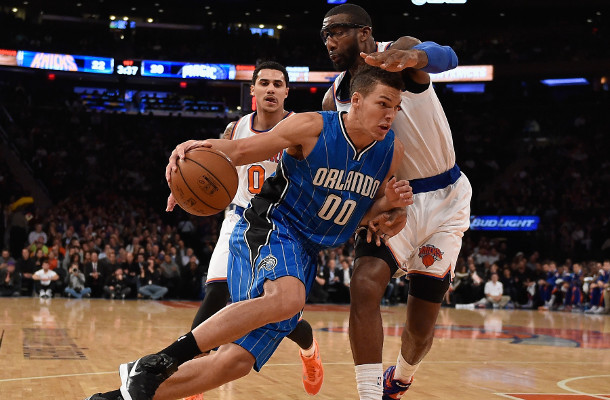 "Do you agree with Pelton's conclusion that Aaron Gordon is more valuable than Dario Saric?"
— Steven
*Note: this is all in response to a picture which leaked Orlando's offseason priorities, which indicated a potential Saric for Gordon swap. 
I was a little bit surprised at how quickly Sixers fans dismissed Gordon when that whiteboard was leaked.
Sure, I get it. Heck, general managers fight through the very real tendency to overvalue their own players, so it's natural that fans would as well. You spend so much time becoming invested in these guys that it's natural to do so.
But that doesn't excuse that tendency. If anything, you have to be extra diligent to fight through that.
Gordon and Saric are interesting not only because they were in the same draft, and because Orlando essentially decided they'd rather have Elfrid Payton than Dario Saric and a future 1st round pick, but also because Gordon and Saric are so drastically different as players.
On the one side you have a hyper-skilled, creative, limited athlete who struggles defensively because of it. On the other end you have a super athlete who hasn't yet full developed his perimeter game, but has defensive versatility for days.
Get the rest of this answer, as well as a collection of Sixers links over the past 24 hours, over at patreon.com (subscribers only).