Morning Sixers – Thursday, April 20th, 2017
Updated: Thursday, April 20, 2017 10:57 AM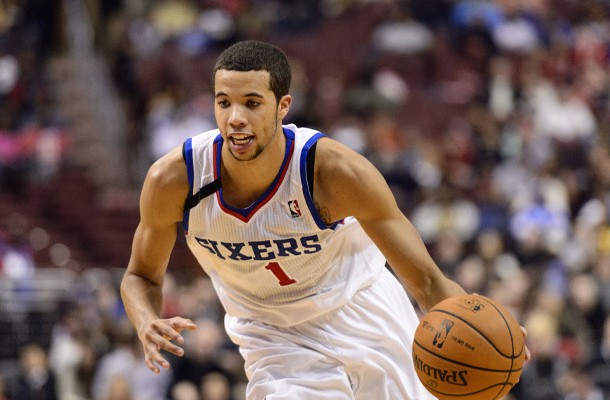 "People always say Hinkie failed with the MCW draft pick… I see that as a huge win, he picked the player who had biggest immediate upside and sold out at the right time getting a high value pick. Who went after MCW that would be better than the Lakers pick?"
— Sean
Well, Giannis (14) and Gobert (27) were clearly better, even through the lens of viewing the MCW selection as the the end result (Lakers pick).
This is what I'll say about the constant scrutiny the draft receives, though: everybody's wrong.
I use the 2013 draft as one of the prime examples when discussing this. I had Giannis rated 10th overall on my final big board. It's easier for me to do this as an analyst than a GM, of course. I can go off of flimsy source material (seriously, the footage we had at DX leading up to the draft of Giannis in second division Greece looked like a local YMCA) as there's no risk of me losing my job if I bet on an athlete playing against crap competition. If it works out, I can promote the "win" at every opportunity. If not, oh well, shit happens. The benefit of being a prognosticator rather than a decision maker, and as such I'm far less risk averse.
Every now and then I go back and, rather obsessively, look at my draft board for previous classes. And I always get to 2013, see Giannis at 10th, and feel good about myself for a brief moment. Then I look up and see Trey Burke and Ben McLemore and Alex Len ahead of Giannis and think it may be time for a career change.
Then I place myself in the position of a general manager. If I'm a GM sitting there at 10, the draft goes chalk according to my board, and I actually have the guts to take Giannis at 10th, I'm a "genius". I have a GM job for life. Things are great. I'm Kermit sipping tea.
Yet if I'm sitting there at 10 and Alex Len, who I have ranked higher than Giannis (and I'm betting a lot of GM's at the time did), now all of a sudden I'm the idiot GM who took Alex Len ahead of Giannis the Unicorn and I may never get a GM job again. Less great.
Yet here's the thing: I went from genius to dope without any actual change in my evaluation. The only difference is the perspective the public now has because of how events out of my control transpired.
Get the rest of this answer, as well as a collection of Sixers links over the past 24 hours, over at patreon.com (subscribers only).