Morning Sixers – Friday, April 21st, 2017
Updated: Friday, April 21, 2017 11:07 AM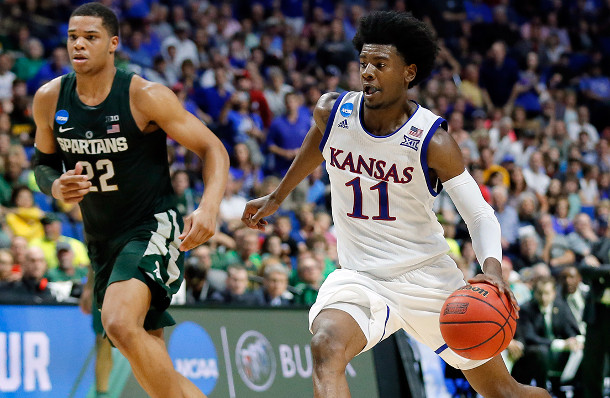 "I feel like Josh Jackson has been overlooked in the draft process. It is a possibility the Sixers end up with the 3rd overall pick. If Fultz and Ball are off the board, is Jackson a guy you're targeting for the Sixers with the 3rd pick?"
— Stephen
I certainly think it's fair to say that Jackson has been overlooked, at least from a Sixers fan standpoint.
Part of that is positional need. The Sixers need backcourt play, and they need shooting. This much virtually everybody agrees on. Throw in the Sixers' longstanding need for a "point guard" (which has received a lot of attention over the past few years), and the fact that a lot of fans (rightfully) are high on Robert Covington and that Colangelo has talked openly about extending Covington, and it's somewhat understandable that Jackson has received less attention than Fultz or Ball.
There are some minor concerns with Jackson's game as well. Some have questioned whether Jackson would be able to create at a high enough level to be a top option in the NBA. Some have wondered whether his lack of length and elite lateral footspeed would limit him to being a merely "good" defender rather than shutdown. They're both fair concerns.
But on this team where he's not going to be expected to be the focal point offensively and where he'll be able to play farther up on his man by virtue of having Embiid behind him defensively, Jackson's overall versatility, effort level, skill level, and decision making would be a very nice fit. I also think these types (versatile wings) are sometimes hard to project, especially as it relates to how much growth is left in them as a shot creator.
Get the rest of this answer, as well as a collection of Sixers links over the past 24 hours, over at patreon.com (subscribers only).