Morning Sixers – Monday, April 24th, 2017
Updated: Monday, April 24, 2017 08:30 AM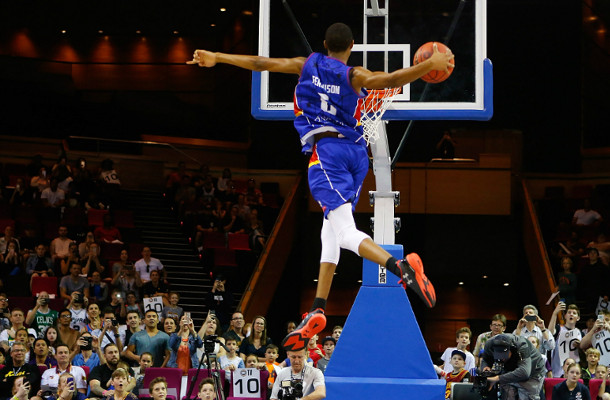 "Could Terrance Ferguson be better than Malik Monk? How many 2nd round picks + Jah does it take to get him?"
— Steve
Ooh boy, you could not have picked two more different prospects to compare.
Ferguson took a little bit of a surprising route to the NBA draft, a top-20 national recruit who decided against going to Arizona in favor of the NBL in Australia.
His numbers weren't exactly eye-popping, averaging just 4.6 points in 15 minutes per game. His playing time kind of trailed off towards the end of the season, especially in the playoffs against Illawarra.
Despite the limited playing time, Ferguson looked much the same as the prospect who left high school: A long, quick athlete who did a good job playing within himself and who has very legitimate 3-and-D potential.
On the plus side, that kind of player is coveted in the NBA, and most people I talk to think Ferguson will land somewhere in the second half of the first round. That could be 18, 20, or 27, but I haven't talked to anyone who really expects him to fall to the second round.
A big question with Ferguson is going to be his jump shot, as he connected on just 31% of them this year in Australia. Still, I'm confident he'll bounce back as a shooter. We're only talking about 67 attempts in Australia, against a pretty sizable jump in competition and a longer three-point line. He has really good, consistent form, with a quick release, and no major red flags in the shooting motion. He even shows a little bit of being able to run off a screen, stop, pull up and shoot, which is nice considering his overall lack of versatility offensively outside of his shot.
Get the rest of this answer, as well as a collection of Sixers links over the past 24 hours, over at patreon.com (subscribers only).