Morning Sixers – Wednesday, April 26th, 2017
Updated: Wednesday, April 26, 2017 10:40 AM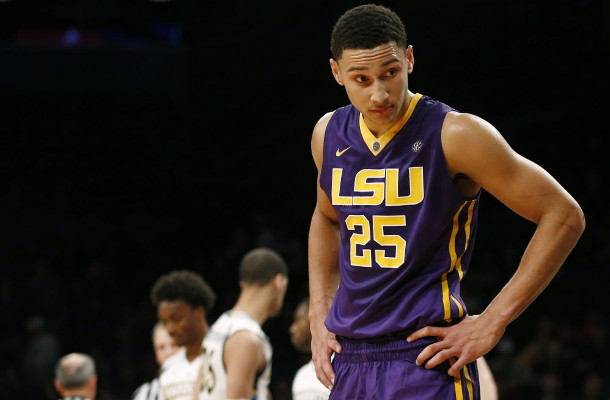 "I've read that Covington, Embiid and Simmons defense will be exceptional but from my recollection Simmons was disinterested in D. Is this just projection based on height and athleticism?"
— Chris
Oh, I don't think your recollection is entirely off. As my co-host, Rich Hofmann, said on a Sixers Beat recently, "Simmons didn't get down in a stance once at LSU".
The hope is mainly based off of two things: 1) That any frontcourt combination that includes Embiid and Covington is going to be really good at defense, especially if the 3rd piece offers anything at all, 2) Simmons' unteachably quick reactions.
Simmons averaged 2 steals per game as a mostly uninterested defender at LSU, with a steal percentage of 3.1%. That's not quite in the realm of the Jae Crowder (who had a season at 4.3%), Andre Roberson (best season at 3.9%), or Draymond Green (3.6%), but it is bordering on elite for his position. Since 2009-10 there have only been 51 player seasons (not individual players, seasons, since some people did it multiple times) where a forward had a better steal rate, and most of those < 10 per year to accomplish the feat were role players.
Get the rest of this answer, as well as a collection of Sixers links over the past 24 hours, over at patreon.com (subscribers only).