Morning Sixers – Friday, April 28th, 2017
Updated: Friday, April 28, 2017 10:05 AM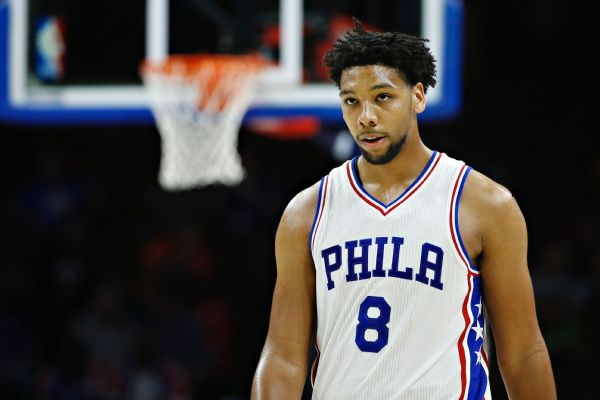 "This is a question that's probably way too early to properly guess, but I'm curious where you think this stands.  When history looks back at the process, what will be perceived as the biggest error committed during that era?"
— Ryan
There's two different ways to look at this.
The one where my mind first goes (probably because I'm far more focused on, and interested in, basketball rather than narratives) are mistakes related to basketball decision making. There are three main aspects people like to point to for this: 1) A lack of a point guard, 2) Missing on Giannis, 3) Drafting Okafor.
The point guard thing we'll just throw out from the start. It was a talking point, but its impact was minimal at most. I don't know exactly why this was focused on so much, but it was. Maybe it's the role point guards typically have on contending teams, maybe it's the fact that many (myself not included) thought the Sixers had one and traded him away, or maybe it's the point guard's reputation as the quarterback of the gym, but the thought that you couldn't develop players without better point guards on the roster received way too much attention than it warranted.
Did Okafor and Noel play better when Ish Smith was added? Sure. But did they add new skills (long term benefit) or were they simply in a position to showcase more skills (temporary, environmental)? Those two things were always conflated in the minds of many. Besides, Brown developed the f* out of the roster this year, with the same T.J. McConnell who many derided last year.
(Side note: is there anybody who would rather have Ish Smith on his contract than T.J. on his? I hope not. Thanks Jerry.) 
Get the rest of this answer, as well as a collection of Sixers links over the past 24 hours, over at patreon.com (subscribers only).