Morning Sixers – Tuesday, May 2nd, 2017
Updated: Tuesday, May 2, 2017 11:22 AM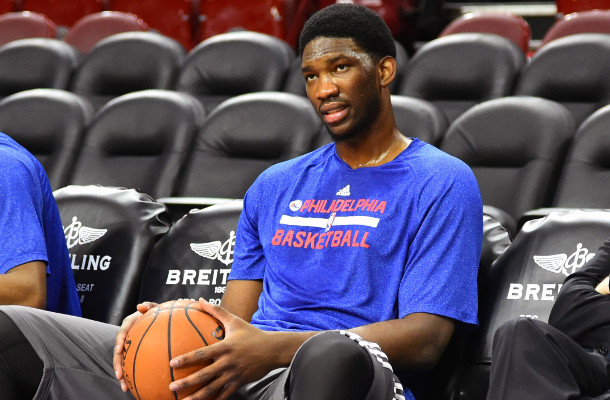 "Would you trade Joel Embiid for the #1 pick in the draft?"
— Kevin
(Note: this appears to be a continuation of the discussion over at LibertyBallers. So check out that discussion as well). 
(Note 2: I am in no way saying the Sixers are, or should be, looking to trade Embiid. Nor am I saying another team would offer this to the Sixers. This is more a thought experiment to judge level of risk tolerance and team building preference).
I'll start this off by saying that, if you're looking at the difference in expected value between Fultz and Embiid, there's a case to be made for the "healthy" (outside of generalized knee soreness), 6'5″, talented Fultz over the 7'2″ Embiid with back, knee, and foot concerns.
(although it needs to be said that Fultz's, or any player's, odds of having a healthy career aren't 100%, even if we sometimes portray it as such when there are no present major injury red flags). 
There's also the concern that you're a year away from having to make a serious financial commitment to Embiid. With Fultz, you have him on the cheap for 4 years.
And I like Fultz. I really do. I think he's on the same tier with Simmons. I like him better than other recent prospects like D'Angelo Russell, Andrew Wiggins, et al. I'm a fan.
That being said, I don't look at this decision in terms of expected value. There are a lot of players who probably have a higher expected value than Embiid over the next decade that I wouldn't consider trading him for. There's a real scarcity in "greatest of his generation" talent (by definition), the benefit in team building when you get a top-5 NBA talent over a top-20 talent is real, and Embiid's the kind of talent that you may not even have the opportunity to acquire a similar talent for another 20 years.
Get the rest of this answer, as well as a collection of Sixers links over the past 24 hours, over at patreon.com (subscribers only).