Morning Sixers – Thursday, May 4th, 2017
Updated: Thursday, May 4, 2017 09:34 AM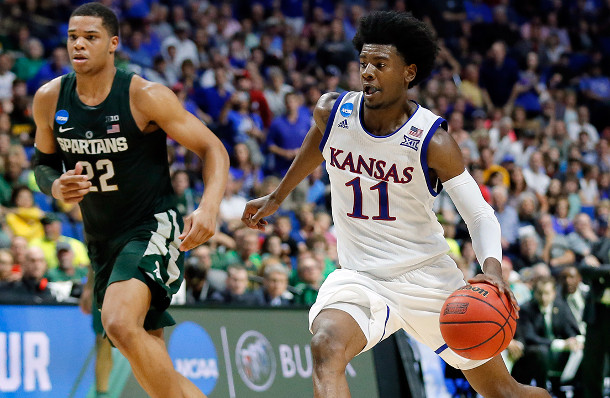 "Do the Sixers have the minutes available next year for two top-7 picks without hindering anyone's development, assuming the full health of everybody involved?  Is there any valid reason to want the Lakers pick to convey next year?"
— Greg
We are starting to get to the point where roster spots are at a premium.
Let's take a look at the guys who you really want to make sure have the opportunity to be developed and evaluated next year:
– Joel Embiid
– Ben Simmons
– Dario Saric
– Timothe Luwawu-Cabarrot
– Robert Covington
– Richaun Holmes
Throw in, to a lesser extent, T.J. McConnell and Justin Anderson, although obviously if Markelle Fultz or Jonathan Isaac come in and cannibalize some of their minutes, it's a trade-off you're more than willing to live with.
So, if you draft two high lottery picks, that's 8-10 players you really want to make sure you have the minutes for. Throw in a veteran or two to keep things cohesive (we can debate whether or not that's necessary, but you know it's a priority) and minutes are scarce.
A lot of it really depends on *who* is selected with the 2 top draft picks. If it's, say, Fultz and Fox, you have available playing time on the perimeter to accommodate that. It may start cannibalizing guys like Bayless or Stauskas, but that's not a major consideration. Whereas if it's, say, Jackson, Tatum, or Isaac, that would be significantly more difficult without balancing out the roster with corresponding moves.
I will say, though, that I think we focus a little bit too much on playing time when we talk about development.
Get the rest of this answer, as well as a collection of Sixers links over the past 24 hours, over at patreon.com (subscribers only).