Morning Sixers – Friday, May 5th, 2017
Updated: Friday, May 5, 2017 11:31 AM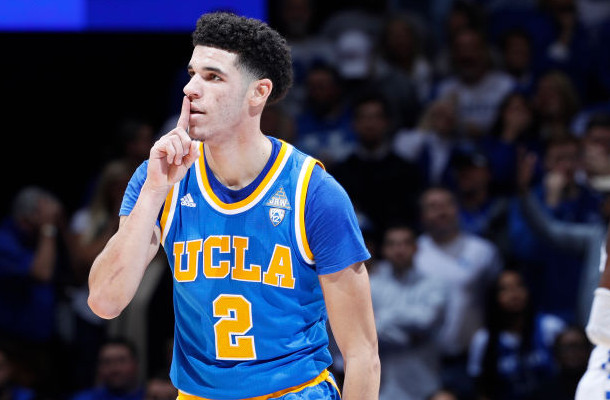 "Do you agree that LaVar's behavior should be a consideration in deciding whether to draft Lonzo?  How do you weigh it?"
— Joe
This is, in my opinion, another debate on how we define risk.
The negative consequences to LaVar Ball's behavior receive a *lot* of attention these days. We can debate exactly how much impact LaVar's antics will have on the team, and I'll do that a bit below, but it's also not the only "risk" associated with that equation. The other risk is passing on whatever you think Lonzo's talent is.
And look, we can debate where Lonzo should go in this draft. He has very, very distinct, and almost undeniable strengths and weaknesses. He's a weird case where I don't think many people are going to disagree on what he does well and what he struggles with, yet many will also have wide ranging opinions on where he should go in the draft because of how they value those skill sets. That makes him a fascinating debate.
But that's a debate for another day. If you have Lonzo rated as the 2nd or 3rd best prospect in this draft, and there are quite a few people around the league who do, then you obviously place some value in what he can bring to your franchise on the basketball court. And if you place that kind of value on what he can bring on the court, passing on him is a far greater risk than whatever negative consequences his father incurs on the Sixers. Passing on difference making talent is almost always the biggest risk.
Get the rest of this answer, as well as a collection of Sixers links over the past 24 hours, over at patreon.com (subscribers only).