Morning Sixers – Tuesday, May 9th, 2017
Updated: Tuesday, May 9, 2017 08:59 AM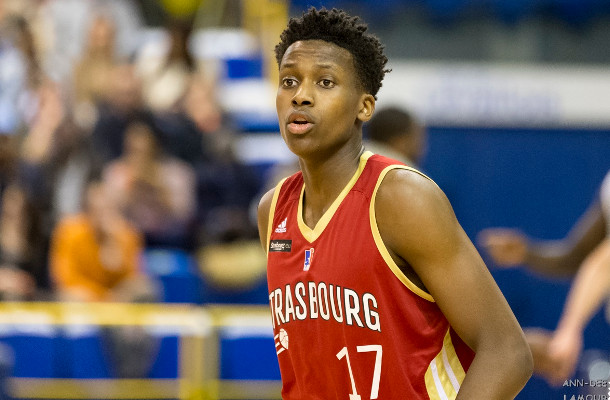 "Do you see Frank Ntilikina as more of a "safer" version of Dennis Smith Jr. without the massive upside?"
— Shanthi
I think there's quite a bit of difference between Smith and Ntilikina, both in body type and in game.
Smith is incredibly athletic, and he really started showing that towards the end of the season as he was further removed from his knee injury (ACL and PCL). As much as his shooting (35.9% from 3, but only 30.5% on 2pt jumpers) surprised, his is still a game based on using a ball screen and attacking downhill. He shot 64.9% at the rim, including 58.9% on half court shots at the rim, of which only 18.9% were assisted on. Space the floor like the NBA does, improve his midrange game so defenders have more to worry about, and get farther away from his knee injury and he could really be a force creating off the dribble.
That, in many ways, was one of Ntilikina's bigger weaknesses this year for Strasbourg. Part of this was his role (Strasbourg has capable ball handlers and setup men up and down their lineup), but part of this is he's just not elite in terms of quickness with the ball in his hands. His ball handling can still be a little bit high and loose, which could (should) be improved with age, but his first step is average and he doesn't have a whole lot of shiftiness to his game right now. He can struggle getting by his defender at times, he doesn't explode around the rim like Smith Jr can, and his touch isn't the greatest either, although this could improve as he physically matures.
Where Ntilikina's strengths come in are, in many ways, where Smith's potential fatal flaws are. Ntilikina might be (probably is) the best perimeter defender in the draft, capable of smothering his man on the perimeter, pressuring the ball, and defending 3 positions. He moves his feet well, uses his length (reported 7′ wingspan) exceptionally well, and competes. The thought of putting him around Embiid, Simmons, and Covington is downright tantalizing, at least defensively.
Get the rest of this answer, as well as a collection of Sixers links over the past 24 hours, over at patreon.com (subscribers only).