Morning Sixers – Thursday, May 11th, 2017
Updated: Thursday, May 11, 2017 11:01 AM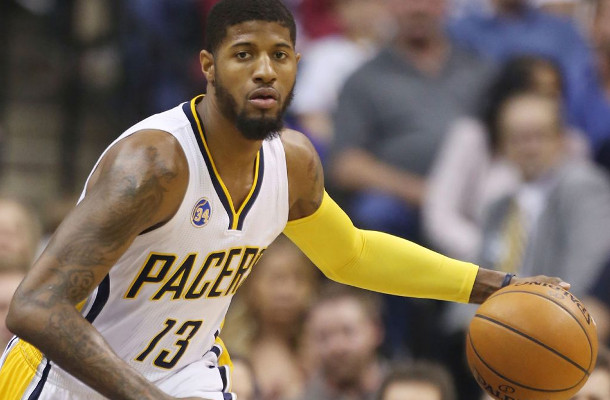 "On yesterday's Dunc'd On, Nate & Danny said they'd be reluctant to give up much for Paul George since he'll be a free agent in a year. (For instance, they both agreed that, as the Celtics, they wouldn't trade the 17 or 18 Nets pick.) What is the most you'd give up as the Sixers?"
— Joseph
(Note: there were 3 other questions answered in this mailbag, including trading the Lakers pick to move up to #1, the value of Kyle Lowry on the basketball court, and ranking Embiid, Porzingis, and Fultz. Subscribers can view that at patreon.com).
This is an almost unanswerable question, because we are missing key information. Which is, how likely is Paul George to sign long term?
The problem is, the Sixers are likely missing that information as well. As I discussed during one of the recent Sixers Beat Daily episodes, Paul George has every incentive in the world to convince you there's a 0% chance he's going to sign with you when his contract's up, because Indy is the only team that can offer him the DPE contract, something which is lost if he's traded.
(You're only eligible for the DPE if you're on the team that drafted you, or if you were traded during your rookie scale contract and have not moved since). 
Now, is the probability of George re-signing with the Sixers actually 0% if they traded for him? Of course not. Once emotions settle down and the agent/player come to grips with the fact that the DPE pay scale is now completely off the table, the Sixers, by virtue of bird rights, would still be able to offer George more than any other team.
But figuring out the actual probability of George sticking around long term is obviously key to any discussion over how much you're willing to give up, and it's one of the main downsides to this DPE wrinkle in the new CBA. Whereas in the past you could hope to get somewhat honest feedback from agents to make this assessment, that's virtually impossible for players in George's unique situation. Moving forward without this information and being forced to call George's bluff lowers how much you're willing to offer, which is the entire reason George is taking the tactic he is.
The rest of this answer, as well as a collection of Sixers links over the past 24 hours, is available for patreon subscribers.