PM Sixers – Monday, May 22nd, 2017
Updated: Monday, May 22, 2017 07:49 PM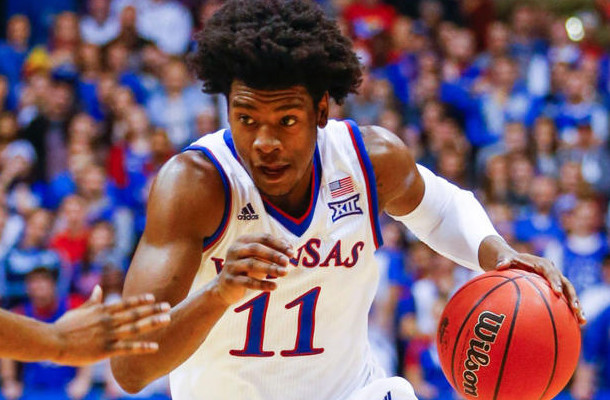 "I keep seeing people scared off of Jackson's jumper but touting the shooting skills of Tatum and Isaac. Jackson shot 37.8% on 90 attempts. Tatum shot 34.2% on 117 attempts. Isaac shot 34.8% on 89 attempts. I assume that the reason people are scared off by Jackson is his FT% (56.6% compared to 84.9% for Tatum, 78% for Isaac) and his shooting form.
But for as poorly as Josh Jackson shot the 3 early in the year, he shot amazingly well from January on in order to increase his average to nearly 38%. Are we too busy judging a book by its cover and overlooking the actual performance and results? If Jackson shot his yearly average each month (instead of in the 20s early and the 40s late), would we be as worried about his shot being broken? Is it exactly the fact that there even were such noticeable peaks and valleys that is scary, even if the peaks outweighed the valleys (statistically speaking)?
— Justin
I think there's a number of things.
First, I think you have to give the proper respect to how small of a sample size we're talking about for all 3 of them. Three-point percentage alone isn't a great indicator for any of the forward prospects we're talking about. So is there anything to back up those results?
That's the biggest problem with Jackson. Free-throw shooting? Negative. He shot 56.6% in college, and really struggled at the various events (McDonalds, U19, U17, U16, etc) in high school. What do his mechanics look like? There's a lot of red flags for me, from a hitch in his shot, how out in front of his body it is, how low it is, a little too prominent of a guide hand, and inconsistent foot work. When he does miss, where is he missing? Is he consistent, or is he missing left and right a lot? Is his form consistent, at least? I'm not sure I can speak positively about any of these.
You, in my opinion, only have 34 made three-point shots to go off of, and in the absence of any real corroborating evidence that makes me pretty concerned whether those 34 makes are representative.
Both Tatum and Isaac have less form issues (especially Isaac) and more results outside of just made three-point shots to ease my mind.
I will have much more on this topic in later columns/write-ups, of course.
There's more! To read the other mailbag questions in today's post, as well as get a collection of Sixers links over the past 24 hours delivered to your mailbox every morning, become a patreon subscriber by clicking on the "Read more" image below.