Sixers Mailbag – Tuesday, June 13th, 2017
Updated: Tuesday, June 13, 2017 05:05 PM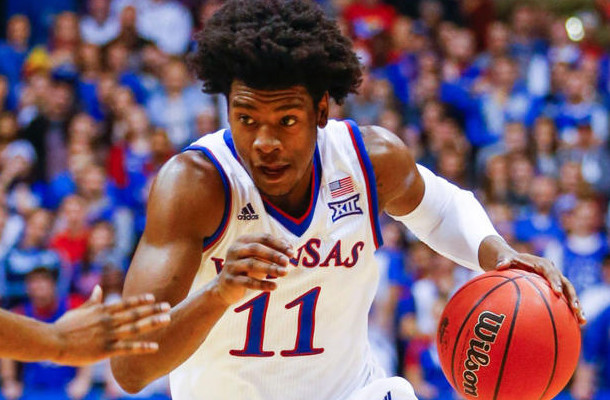 "What percent would you give that this 3rd overall pick is better than Embiid? Same question: better than Simmons? Is it likely that the Sixers can make 2 championship appearances in the next 7 years if this pick is not better than Embiid or Simmons in their respective careers."

— Justin
Two things you learn in this business: It's never 0%, and it's never 100%.
That being said, if we're throwing out injury and just saying "will the #3 pick have more impact than Joel Embiid when on the basketball court", it might not be 0%, but I'm not sure I'd comfortably forecast those odds at more than 1 or 2%. A healthy Embiid, to me, is in a completely different tier than any prospect in this draft. That includes Fultz, but definitely includes Ball, Jackson, Tatum, Fox, etc.
Simmons is a little bit different of a story, since I think his possible career trajectories are a bit wider in range, mostly because of his concerns shooting the ball and the indifference he showed defensively at LSU. Still, Simmons has real outlier athleticism and playmaking instincts in an absurdly unique 6'10" frame. I've said in the past that he's in roughly the same tier as Fultz, which means, perhaps, that Fultz has somewhere between a 40% and 60% chance of having the better career, depending on which skills you value and which concerns you're willing to overlook. The other guys?  I'm not sure what I'd comfortably project, but I'd be surprised if I saw the #3 pick as having a more than a 20% chance of having a better career than Simmons. And, to be honest, that feels high, even with the shooting concerns.
Chance of a championship if the #3 pick is not a better player than Embiid and Simmons? Well, there's far more too many variables left to account for. First of which is exactly what levels Embiid and Simmons reach, but also what trades happen, what happens in free agency, how ping pong balls play out in the 2018 and 2019 lottery, who declares for those draft classes, and what decisions are made with those picks. And those are just the obvious scenarios we can see on the horizon.
Also, while I don't have exact odds for winning a championship, I will say: it's very low. Odds of a bad team turning into a championship team are depressingly low, even in relatively "enviable" rebuilding situations. The underlying point here, though, is that Embiid and Simmons are still the two most important assets currently on the roster when trying to project a path towards championship contention.
There's more! The rest of this article is available exclusively to Patreon subscribers. 
Already a subscriber? Either:
Not a subscriber? Sign up today to get full access!