Sixers Mailbag – Tuesday, June 6th, 2017
Updated: Tuesday, June 6, 2017 02:30 PM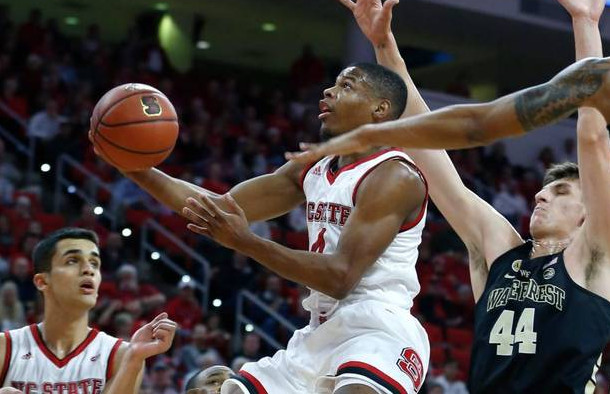 "Last year, Kris Dunn was getting a lot of flak about his jump shot, which turned out to be correct. However, Dennis Smith Jr.is not getting as much criticism even though they are statistically pretty similar (attached below). I'm pretty concerned about his shot as I noticed that his shot is very jump reliant and this might be difficult from the NBA 3pt line. How concerned are you about his shot translating?"
— John
Well, I think the first, and most obvious, distinction between Dennis Smith Jr. and Kris Dunn was the fact that Dunn was 22 at the time of the 2016 draft, whereas Smith is just 19. It's not quite as cut and dry as that indicates, since Dunn lost significant time due to shoulder injuries leading up to that point (although Smith lost time as well due to injury), but the age gap was significant. Dunn had made just 31 three-point shots (at 33.3%) before his final year at Providence, and made just 4 three-point shots in 680 minutes as a freshman. Those kind of late bloomers tend to not fare as well when translating to the NBA line.
Perhaps just as significant, though, is the form, and the results that came out of that form. One thing I mentioned quite a bit last year was how inconsistent the placement of Dunn's misses were last year. One shot would swish effortlessly through the net, the next 2 feet off to the left, then the next come up way short. The inconsistency in the mechanics, angles, and severity of the misses made me really question whether we had the sample size to safely conclude his improvement was repeatable over a more extended time.
With Smith I don't have the same level of concern, at least not off the catch, and I think it's always useful to separate out the context of the jump shot when possible, as they're at times very different skills, or the misses happen for very different reasons. Off the catch I think DSJ's shot mechanics were relatively consistent for a 19-year-old guard. His misses were, generally, off the front rim, perhaps impacted by the sheer offensive burden he had to shoulder for N.C. State. That broke down a little bit off the dribble (although even that, I think it was as much shot selection as it was mechanics), but I think there's a base to work with there that could see improvement with minor tweaks and repetition.
I think the consistency in Smith's shot at 19 was better than Dunn's at 22, and I think that's important for somebody who will enter an NBA gym next fall and concentrate on his jumper more than he ever has. It's never an exact science when projecting a jump shot, even on successful college jump shooters, but I have considerably more confidence Smith's than I did Dunn's.
There's more! The rest of this article is available exclusively to Patreon subscribers. 
Already a subscriber? Either:
Not a subscriber? Sign up today to get full access!
---