Sixers Mailbag – Thursday, June 8th, 2017
Updated: Thursday, June 8, 2017 09:30 PM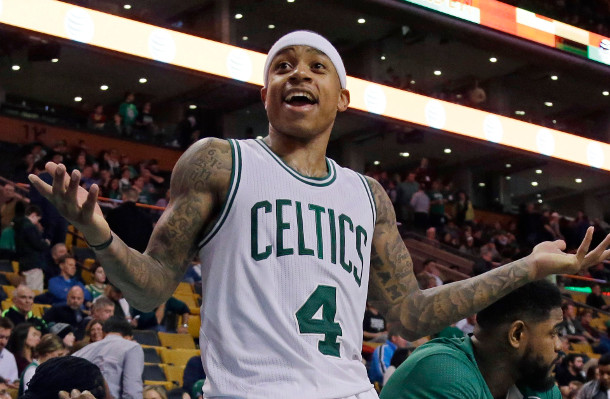 "What's Embiid upside? Does he have number one guy on championship team potential? Let's define number one guy as MVP caliber, top 5 talent. Some number one guys, Steph, KD, Bron, Kawhi, Harden? Russ? CP3?"
— David
I struggle to talk about Embiid's upside, because I truthfully have no idea how to possibly put a ceiling on it. When I try to put a ceiling on it, I feel somewhat ridiculous at the thoughts that go through my head.
If you're talking about "number one guy on a championship team" in terms of being offensive option, I'm not sure he has quite the offensive ceiling the aforementioned guys have, if for no other reason than it's easier to take the ball out of a big man's hands than it is those perimeter players.
That's starting to change with guys like Anthony Davis, Karl-Anthony Towns, and DeMarcus Cousins, in large part because of the incredibly advantaged perimeter game those guys have to balance out their attack. Embiid clearly has a world of skills on the perimeter, from shooting to driving down the lane (in a hopefully more controlled manner in the future), to sheer ability to draw fouls when doing so. He has a lot of growth potential in that regard, but I'm not sure it's quite *that* high.
But Embiid is unique in that while the offensive potential is "really absurdly high", he can also be the best defender in the league if things turn out right*. Whereas it might be more difficult for Embiid to control the game offensively than it is for guys like Harden, Curry, Harden, LeBron, et al, he's also in a position where he can make a far greater defensive impact, and his combination of physical tools and "it really is absurd they're so developed" defensive instincts and I don't think elite defender is all that difficult of a projection to make. In fact, he was pretty much there when healthy last year. Which, again, is absolutely absurd.
(* I almost typed "if things break right", but I hit the backspace key as quickly as possible on that one. Sorry for even thinking about using that phrase when talking about Embiid.)
He's going to have to cut down on his turnovers in a big way, make his perimeter shot a little bit more consistent, to continue making progress on his ball handling, and to become a little bit more comfortable as a roll man on the pick and roll, an action that should become a staple for a guy as big, fluid, and talented as he is. Perhaps a little bit of explosion around the rim returns now that he's on his second year back, and perhaps simply getting a passer as creative as Ben Simmons opens that up for him. But he's going to have to become a little less reliant on isolation and post-ups if he wants to reach the highest levels of efficiency.
But if he does, and if he stays healthy, and his defense progresses as it currently is? A top-10 player certainly doesn't seem as crazy of a projection as it should. Top-5? A lot of that really depends on the rest of the league, who ages well, and which young players develop (looking at you, Karl-Anthony Towns) as much as it does Embiid. A lot will also depend on whether Embiid stays healthy and is on the court enough to reach his ultimate ceiling. But I can't tell you his absolute best case scenario isn't in that ballpark. I do think we're dealing with a truly elite talent here.
There's more! The rest of this article is available exclusively to Patreon subscribers. 
Already a subscriber? Either:
Not a subscriber? Sign up today to get full access!
---