97.3 FM ESPN: Talking about Noel, the upcoming draft, and more
Updated: Tuesday, April 21, 2015 02:16 AM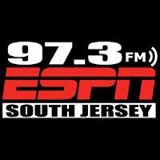 I was on with Mike Gill yesterday on 97.3 FM ESPN, talking about Emmanuel Mudiay's potential fit with Nerlens Noel, whether or not Thomas Robinson will be back next year, and a comparison of the Sixers rebuild with the Celtics rebuild.
Listen below (apologies for the cracking audio, my cell connection was not the greatest).
Follow @DerekBodnerNBA on twitter
---
This site is supported by donations
Like what you see? Click the button below to donate.
Become a Patron!
---
Subscribe:
iTunes
|
Soundcloud
|
Google Play
|
Stitcher
|
Libsyn
|
RSS
---