Dario Saric 2nd in Euroleague Rising Star Voting
Updated: Thursday, May 7, 2015 08:57 AM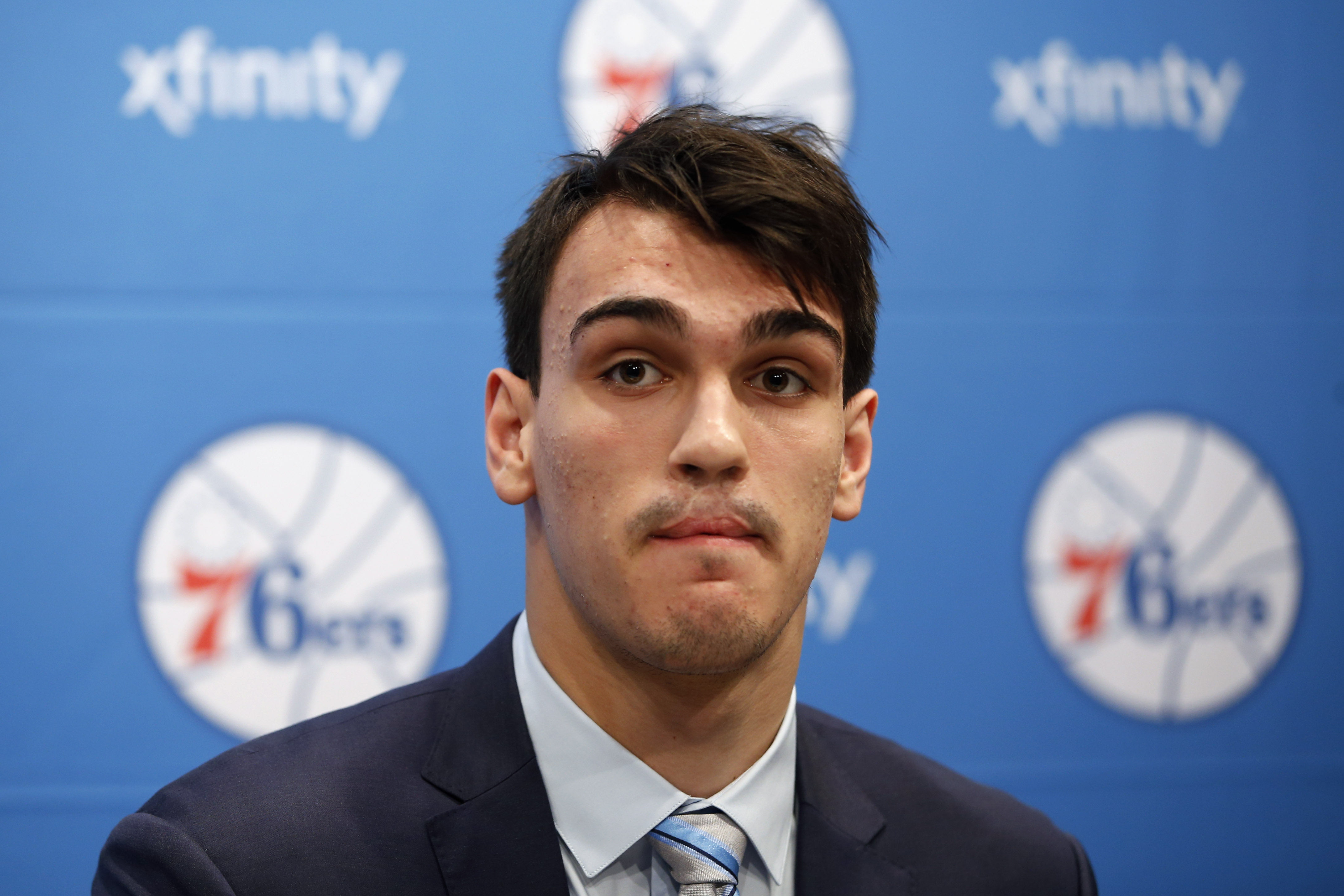 The past 24 hours has been a pretty big day in Sixers news, at least in relation to the time period we're in, as there's a bit of a calm before the NBA draft storm.
Dario Saric Voted 2nd in Euroleague Rising Star
Dario Saric, drafted 12th by the Sixers in 2014, came in 2nd place in the Euroleague Rising Star of the Year voting, per Orazio Cauchi of Sportando.
Bogdan Bogdanovic, drafted 27th overall last season by the Pheonix Suns, won the award. Cedi Osman and Mario Hezonja, both eligible for the 2015 draft, came in 3rd and 4th place, respectively.
Bogdanovic has won the award, given to players under the age of 22, in consecutive seasons. He is the first to win the award in back-to-back seasons since Nikola Mirotic, now in his rookie season with the Bulls, did so in 2010-11 and 2011-12.
Saric had a strong season playing for Anadolu Efes, averaging 9.9 points, 6.4 rebounds, and 2.3 assists per game in 27 Euroleague games. Saric averaged 10.5 points, 5.8 rebounds, and 2.6 assists per night in 25 games in the Turkish League.
2014-15 was Saric's first season in the Turkish League, and also his first as a regular player in the Euroleague. He had previously played for Cibona Zagreb, which played in the Adriatic League and competed in the Eurocup.
The Turkish League and Euroleague are considered a step up in competition from the Adriatic League and Eurocup, respectively. Saric was voted the Most Valuable Player in the Adriatic League last season, also winning the Final Four MVP in the Adriatic Leauge tournament.
Saric finished off his season strong, averaging 10 points, 10.3 rebounds, and 2.5 assists per game in Efes' playoff match against Real Madrid. He then ended his Turkish League schedule with an 11 point, 4 rebound performance against Fenerbahce, then a 12 point, 5 rebound effort against Besiktas, both off the bench.
Perhaps most encouraging was Saric, who shot 32% from three point range last season and struggled from deep earlier this year, connecting on 39.3% of his three pointers over his last 10 games of the season.
Joel Embiid's agent says he expects Embiid to play in summer league
The Sixers "other" 2014 lottery pick, Joel Embiid, continues to receive positive news. Embiid's agent, Arn Tellem, says that Embiid is back to playing basketball, and that he expects him to play in the summer league.
This confirms a report from a few weeks ago when Scott O'Neil, the Sixers CEO said rather emphatically that Embiid would play this summer.
You can listen to the full interview with Tellem, who appeared on Breakfast on Broad, over at CSNPhilly.com.
The Sixers didn't draft Paul Pierce because of a promise.
If you're like me, you spent the majority of the late-90's / early 2000's wishing the Sixers had more offensive firepower around Allen Iverson.
Forget the "Big 3", Sixers fans would have settled for a big 1.5 if it meant retaining their defensive mindset and identity.
That inability to find that legitimate 2nd option wasn't a result of a lack of effort, at least. From Jerry Stackhouse, to Derrick Coleman, Dikembe Mutombo, Keith Van Horn, Kenny Thomas, and Glenn Robinson, the Sixers searched for that offensive firepower.
The thorn in Sixers fans side has always been that 1998 draft, as the Sixers passed over Dirk Nowitzki and Paul Pierce to select Larry Hughes.
Former Sixers, and current SMU, head coach Larry Brown joined 97.5's new morning show, and brought up that fateful decision.
"We had [Paul Pierce] rated at 2," Brown said. "The reason we took Larry [Hughes] is I promised him, if he was there at 8, we would take him."
If it makes you feel better, Brown did say he would never do that again.
The thought of Larry Brown, the definition of a vagabond coach who has been with 9 different NBA teams, and who left the Sixers for the Pistons despite having 2 years remaining on his contract, being unwilling to back off of a promise is mildly amusing.
Perhaps Brown is telling the truth, and he did have Pierce rated higher than Hughes going into the draft. Falling back on integrity would be an awfully convenient way to explain away a terrible evaluation that still impacts the franchise to this day, though.
Mock Draft update
Chad Ford released his "own" mock draft, one which is based on what he would do as the GM of each team, not what he's hearing from around the league.
Here's how he has the Sixers draft shaking out:
3rd overall: D'Angelo Russell
35th overall: Chris McCullough
37th overall: Michael Frazier
47th overall: Vince Hunter
58th overall: George Lucas de Paula
60th overall: Arturas Gudaitis