Thoughts from the Sixers 74-71 summer league loss
Updated: Tuesday, July 7, 2015 10:10 AM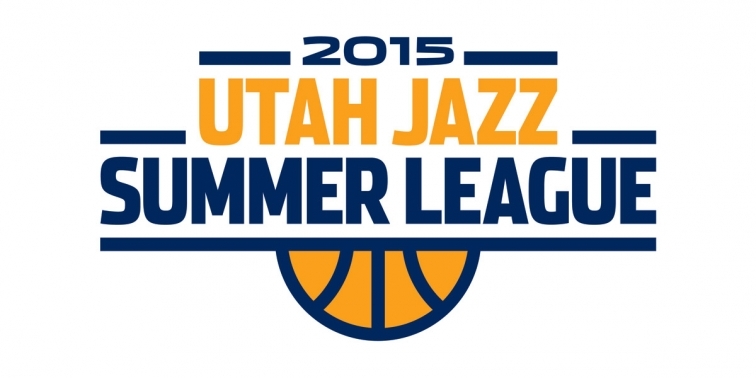 Ah, summer league.
With the Sixers having played their last game almost 3 months ago, and having just drafted a potential franchise player, summer league provides a brief moment of basketball excitement in what is otherwise an excruciatingly long offseason.
Because of this, we don't temper our reactions to summer league all that well. When Okafor struggled in the first half (3-11 shooting), he was a bust. When he dominated in the 2nd half (6-10 shooting) he was a franchise player.
Truth is, using the summer league as a legitimate barometer is tough, especially for rookies. While many will be quick to point out that top prospects, such as Okafor, aren't going against very many legitimate NBA prospects (which has some merit), it's also true that for many of these rookies this is just about as good of a collection of talent, 1-12, as they've competed against.
It may not be DeAndre Jordan or Marc Gasol that Okafor's competing against, but it's not Wofford, either. Each of these players fighting for their NBA lives this summer were college stars in their own right.
Combine the high level of talent with having not played competitive, 5-on-5 basketball for 3 months, with having just met many of your teammates 4 days ago, add in that they have only the most basic of offensive sets, and make it so everybody is so focused on playing for their NBA lives that it's hard to have real team basketball.
It's an environment where rookies tend to struggle (even Kevin Durant went 5-17 in his summer league opener), and it's an environment that isn't anywhere near what it will be when Okafor is playing in games that matter, much less like the environment he'll be in 3-4 years down the line.\
With all that in mind, what are some of my quick takeaways from the Sixers first summer league game?
Jahlil Okafor
Stats:
18 points (9-21 shooting, 0-4 from the line), 10 rebounds (6 offensive, 4 defensive), 2 blocked shots, 1 assist, 4 turnovers, 29 minutes played.
Thoughts:
Okafor was a tale of two halves, as he went 3-11 from the field in the first half, then followed that up by going 6-10 in the second half, and absolutely dominated the game for a stretch there in the 3rd quarter.
What changed? Part of it was Okafor getting the ball in a better position to score. I charted where Okafor caught the ball on all of his half-court field goal attempts, turnovers, and assists (not counting off of offensive rebounds, since I was trying to figure out where he was establishing position): in the first half, only 1 of his 10 possessions he received the ball in the paint to start his move. In the 2nd half, 5 of his 11 started off in the paint. He did a much better job of establishing position prior to the entry pass in the 2nd half.
Beyond that, Okafor also had more going to the basket. In the first half it seemed like he settled a little bit. Even most of his made shots were fadeaways going away from the basket. In the second half he used his excellent footwork and brute strength to seal off his man and get higher percentage attempts.
The lack of floor spacing clearly hurt Okafor, I thought, as the team really doesn't have much (any) shooting around him. Okafor did a good job of navigating double teams, but he really doesn't have a reliable outside shooter to benefit from his passes. Hopefully Grant (0-5 from 3), McRae (3-7), and McConnell (0-3) can establish themselves a little bit better in future games to try to give him a little bit more room to operate. I did think the spacing was better when Richaun Holmes was out there rather than Aldemir.
Okafor did look winded at times. That is a disappointment to some, as Okafor's improved conditioning was one of the big storylines leading up to the draft. Still, the difference between cardio shape and basketball shape is significant, and with how top prospects don't work out against competition leading up to the draft, a little bit of rust was to be expected.
On the defensive side of the court I thought Okafor actually exceeded my expectations somewhat. He played pretty good post defense, used his length to contest a couple of shots at the rim, and played angles just well enough on a couple of pick and rolls to not be a complete liability in that regard.
We've become accustomed to Nerlens Noel covering so much space and having such an impact on team defense that it's going to take a bit of an adjustment watching Okafor play, as that's clearly not Okafor's game on that end. The Sixers will essentially have to teach him defensive rotations and instincts, but I thought last night was at least a positive first step in that regard.
T.J. McConnell
Stats:
6 points (3-10 shooting, 0-3 from three), 7 rebounds, 4 assists, 1 turnover, 30 minutes
Thoughts:
Outside of Okafor, McConnell was probably the star of the game for the Sixers, as the Sixers offense looked like an absolute mess when he was out of the game. The Sixers were +13 in the 30 minutes that McConnell played, -16 in the 10 minutes he was on the bench.
To be fair, a big part of that was that the Sixers just didn't have anybody really capable of running an offense outside of McConnell, and he was really the only one to get the team into any kind of an offensive set. When the ball wasn't in McConnell's hands it seemed like Grant, McRae, and even Tokoto just put their head down and isolated at any and every opportunity that they had.
McConnell did do some nice things, though, making a number of good passes, both simple and with some degree of difficulty, and he was also a pest on the defensive side of the court, which is one of his calling cards.
It will be interesting to see whether McConnell, who signed a partially guaranteed deal this offseason, makes the Sixers come fall. With how few options the Sixers currently have at point, especially with Ish Smith still a free agent and Tony Wroten returning from injury, there's a pretty good chance that he does.
Ultimately, McConnell is the type of player that is easy to root for, but he will need to make himself into some kind of a threat on the offensive side of the court to be a legitimate NBA rotation player. With his athletic limitations that's most likely to come from his perimeter shot, but McConnell's shooting was all over the place in his college career, with his three point shooting (40.2% -> 43.2% -> 36% -> 32.1% from his freshman to senior season) and free throw shooting (68.3% -> 83.6% -> 62% -> 82.9%) showing such a high degree of variance that it's hard to have much confidence in.
(One shot he did make last night was on a pull-up jump shot from the right elbow coming off of a pick. That's one of his favorite spots on the floor, as he shot 55% from the right elbow last season at Arizona, and could help him play some pick and roll with Okafor, Noel, and Embiid).
Jordan McRae
Stats:
15 points (4-13 shooting, 3-7 from three), 5 rebounds, 6 turnovers, 29 minutes
Thoughts:
McRae's final stat line probably doesn't do his struggles justise justice, as he was completely out of control for much of the night.
There was some talk of McRae playing some minutes at the point guard spot this offseason. McRae has some slashing ability, so he'll naturally be in a position to make some plays to setup his teammates, but last night was a pretty good indication of why McRae isn't a point guard, as he's not the type of decision maker that you want controlling the basketball for long stretches at a time.
I've never been as high on McRae as some. He has some definite scoring talent, but his defensive struggles and questionable decision making leave him very little margin for error to really be effective. He'll fight for an end-of-the-bench role, and has the talent to warrant that, but I look at any real contribution from him, or development into something legitimate, as pure gravy.
Jerami Grant
Stats:
13 points (4-13 shooting, 5-10 from the line), 6 rebounds, 28 minutes
Thoughts:
Grant played remarkably similar to McRae in that both were out of control for much of the night and took questionable shots, but Grant gave more room for optimism, with an ability to get to the rim and playing strong defense.
Grant's struggles with his shot (5-10 from the line, 0-5 from three) definitely limited his effectiveness, and will be something to watch throughout the summer league. Grant does look like he added some significant upper body strength, but improving the consistency of his shot was just as big of an offseason priority, in my opinion. Grant went through very pronounced hot and cold streaks last season, at times looking automatic from three and at times looking like his shots didn't have a chance. That's not necessarily unexpected considering where his shot was at while at Syracuse, and how far he had to come from there, but it's still progress he has to make.
Defensively Grant had a very non-Jerami-Grant type of day, not registering either a block or a steal, yet he still did a good job of keeping his man in front of him and played good defense overall. That versatility is huge for him.
Furkan Aldemir
Stats:
0 points (0-3 shooting, 0-1 from three), 11 rebounds (2 offensive, 9 defensive), 1 assist, 2 blocks in 29 minutes.
Thoughts:
There's really not much to say: Aldemir is what Aldemir has been. He set hard screens and was a force on the glass, but provided very little outside of that.
One of Aldemir's shot attempts was on a three pointer, albeit from the foul line extended area rather than the corner, which is more likely to be something he adds to his game than from the much tougher attempt he took. Adding a jump shot will be a key for Aldemir, as he needs to provide *something* on that end of the court outside of offensive boards, but so far any success has mostly been relegated to practice.
Aldemir did make one nice dive to the hoop off of a pick and roll, something which reminded you of how he used to contribute offensively in Turkey. Unfortunately, he got the shot blocked rather emphatically, which reminds you why it's not an aspect of his game that has translated to the NBA level.
Richaun Holmes:
Stats:
9 points (3-6 shooting, 1-4 from three, 2-2 from the line), 3 rebounds, 2 steals, 1 block in 16 minutes.
Thoughts:
Holmes was one of the few unqualified successes in the Sixers game last night, as he showed off some of his defensive potential and perimeter game that makes him an intriguing 2nd round pick. It will be interesting to watch Holmes over the next few days, and I'd like to see him get more playing time.
J.P. Tokoto
Stats:
4 points (2-7 shooting, 0-1 from three), 5 rebounds, 1 assist in 18 minutes.
Thoughts:
Tokoto had his moments of playing out of control as well, but made a couple of decent passes and played strong defense. He's another one where I'd like to see him play larger minutes and with a larger role to see if the increased playing time helps slow his game down over the next few days.