Sixers' lack of transparency provides an unnecessary distraction from exciting future
Updated: Wednesday, February 15, 2017 09:49 AM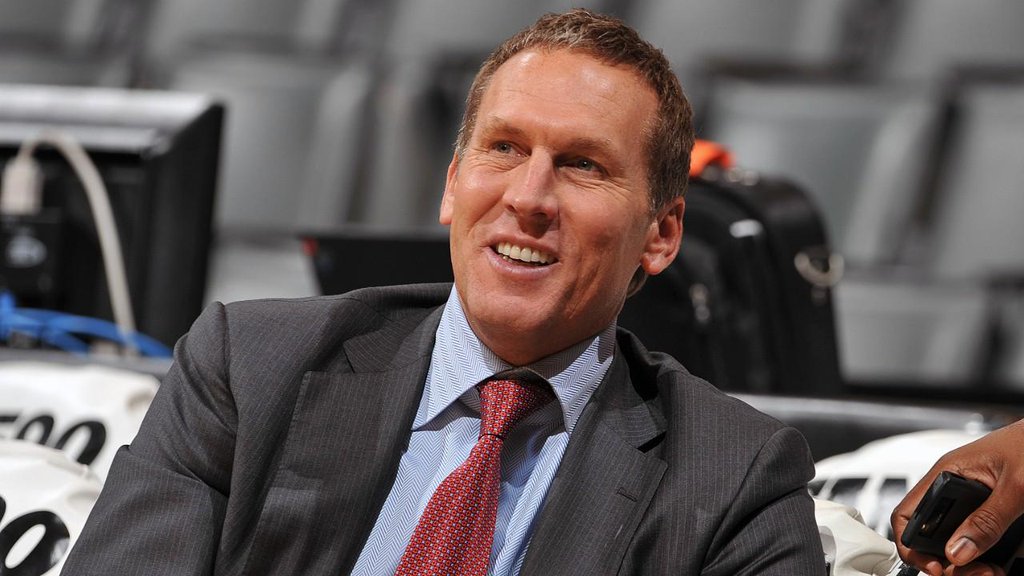 The Philadelphia 76ers are the talk of the town, but for all the wrong reasons.
It seems like a lifetime ago that the Sixers had won 10 or 14 to climb their way back to within 4.5 games of an unlikely playoff run, having won two straight even after Joel Embiid went down with a knee contusion which was, at the time, and seemingly forevermore, listed as day-to-day.
In truth, that was only three weeks ago. And, believe it or not, they're still only 4.5 games out of an unlikely playoff run, although there's now fewer games remaining to make up that difference. But the tone around the team is completely different.
Fans in the Delaware Valley certainly have had a lot to talk about over the past week.
There is, of course, the debate over whether the team should have disclosed the slight meniscal tear found in Joel Embiid's left knee. There is the news that, despite being 4 months removed from surgery to repair a Jones fracture in his foot there's no timetable on when Ben Simmons might be able to resume 5-on-5 practices. There's a Jahlil Okafor trade which, despite being benched on Saturday night because trade talks had progressed, is still on the roster 4 days later.
Each and every one of these debates only exist because of how they were handled.
Embiid's meniscus story was by far the easiest to avoid. Had the team announced that "look, upon getting an MRI for a knee contusion we found this slight tear in his meniscus, but it doesn't require surgery, we think it may have even been pre-existing. He'll be back when the swelling goes down", nobody would be talking about it at this point. Radio stations would have brought orthopaedic surgeons on to explain what a torn meniscus really means, what a lateral tear is, and what kind of treatment each grade of meniscus tears typically receive. We all would have come to the conclusion that, yes, this probably isn't something to really worry about at this stage.
Even better: announce that Embiid may miss 2-3 weeks right from the jump. I know, it's not your thing to put timelines on injuries, but the timeline definitely existed. Embiid copped to it after the Houston game. "That's a bone bruise. It's supposed to take at least 2 or 3 weeks to heal, and I only missed a week so they tell me that that's (pain) to be expected." Clearly somebody gave Embiid that timeline. Be upfront from the beginning and if he comes back quicker, great! Nobody will be mad at you.
Then there is the complete radio silence over Ben Simmons' return to action, with fans having little to no idea how far along Simmons is despite being 4 months into an injury that typically takes 2-3 months to come back from.
It was well over a month ago that Simmons got fans excited by doing some pregame work during a road trip up on Boston. It has been over a month since Simmons began participating in 5-on-0 drills. It's been almost a month since the ESPN report stating that Simmons could make his season debut "shortly after the All-Star break", a timeline which, never confirmed by the team, is now out the window because head coach Brett Brown said Simmons won't play any 5-on-5 during the All-Star break, and the coach has said he wants to see Simmons participate in at least 5 such scrimmages before putting him in game action. It has been over 3 weeks since president of basketball operations Bryan Colangelo said Simmons received a "final scan" on his foot, which was then walked back to, in fact, not being a final scan.
How far along is Simmons in his recovery? I have no idea, and few outside of the organization do.
Which leaves us to this bizarre Jahlil Okafor situation. After Friday's game in which Okafor was a DNP-CD Brown admitted it was because of trade negotiations. Typically when trade negotiations get to the point where players are pulled from lineups, a trade has been agreed upon and imminent. When Dion Waiters was removed from the lineup when the Cavs played the Sixers in Philadelphia two years ago, a trade with Oklahoma City was announced the next day.
But Saturday night came and went. Then Sunday. Then news came out that Okafor wouldn't travel with the team to Charlotte. Now we're 4 days into an awkward situation and Okafor is rejoining the team for tonight's game in Boston, the final before the trade deadline. Excuse me?
So what happened? Did Colangelo try to use the threat of an imminent trade to pull last minute suitors out of the woodwork? Did he misjudge how imminent the trade talks actually were? Is he getting cold feet over not making a bad deal? Did he come to a sudden realization that demand could go up the closer he gets to February 23rd's trade deadline, that whatever trade is on the table now isn't likely to disappear over the next week?
Regardless of why, now the entire league knows that the Sixers have an awkward situation on their hands, holding onto a player who everybody, from Okafor to fans to other teams, know the Sixers want to move. That was common knowledge before, but such a virtually unprecedented about-face certainly doesn't help the Sixers' leverage, and leaves Brett Brown in a tricky situation as he tries to prevent the team's handling of the trade talks from becoming a distraction tonight in Boston.
Yet all of this obscures what should be a general level of excitement and intrigue around the team. We should be talking about T.J. McConnell's growth into a legitimate NBA player, about Dario Saric bursting through the rookie wall towards what now seems like an inevitable Rookie of the Month performance so far in February. We should be talking about Nerlens Noel hitting his stride and returning to the player he previously was, about Gerald Henderson having the most efficient season of his NBA career. We should be excited at the prospect of getting Joel Embiid back, hopefully after the All-Star break. Excited to add Ben Simmons into the fold, whenever that may be. Tantalized by the chance to add two top-7 picks to this developing young core.
Instead fans distracted by concerns over the trustworthiness of the front office, over tales of deception, over concerns about competency. Concerns, all of which, were self-inflicted and unnecessary.
It is, perhaps, naive to think that Sixers' management will learn from their mistakes. This is, after all, the same organization which initially called Andrew Bynum's injury a simple bone bruise which would require 2-3 weeks of rest, then provided scant updates as the center suffered setback after setback which eventually, after brief stops with Cleveland and Indiana, cut his career shot. The same team that provided as few updates as possible between the June 2015 announcement that Embiid had suffered a setback and his eventual surgery two months later. Perhaps the philosophy is more a reflection of upper management than it is of the steward of the basketball operations side of things. Who knows.
Regardless of why, the lack of information about the status, and recovery, of the team's high-profile prospects creates a void of information, a void which is then filled with speculation, conjecture, and panic. It's all unnecessary. Providing a timeline, a projection, a status update, or any degree of transparency doesn't mean a player's recovery has to be rushed, that you have to be reckless, and that it can't be revised down the line if that projection isn't met. It just means being upfront with your paying, loyal fan base.