A timeline of Ben Simmons recovery updates
Updated: Thursday, February 16, 2017 05:34 PM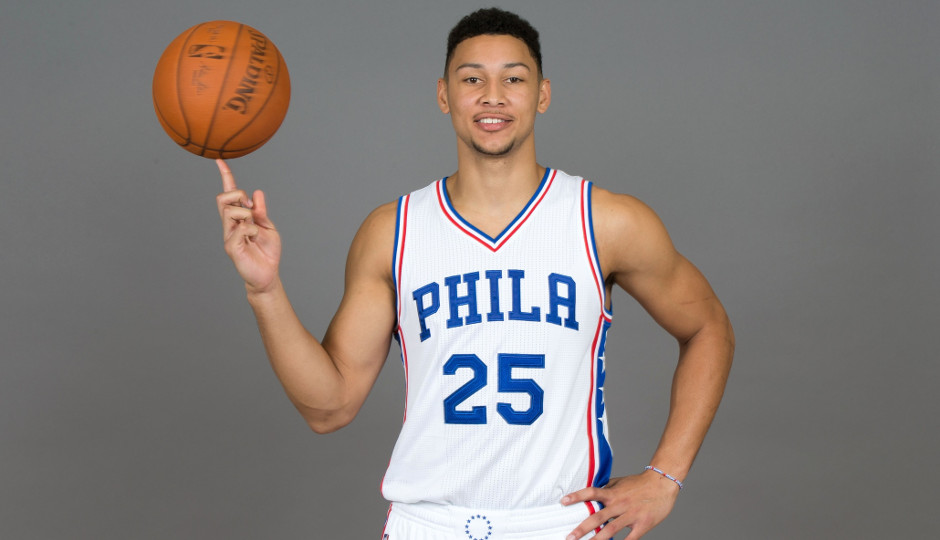 According to Keith Pompey of the Philadelphia Inquirer, 76ers current (and, seemingly, forever) rookie forward Ben Simmons will have a visit to the Hospital for Special Surgery in New York to determine whether his right foot is fully healed.
The checkup could happen as early as next Monday, according to Pompey.
Pompey, citing sources, says that a scan on January 23rd revealed the foot was not fully healed. Which, besides being frightening in and of itself, also contradicts virtually everything that has been reported since, even if it does make sense given the lack of apparent ramping up of his workouts since he was cleared to begin participating in 5-on-0 activity on January 10th.
Here's a timeline of what's been reported:
October 4th: Ben Simmons has surgery to repair a Jones fracture in the 5th metatarsal of his right foot. The Sixers do not give a timeline for his recovery, but most conservative estimates place it at around 10-12 weeks to be fully healed, which would mean a typical recovery timeline of late December / early January. [PhillyMag.com]
October 21st: Head coach Brett Brown talks about a potential January return to action.
October 22nd: Brett Brown walks that timeline back, saying he was just getting excited and that there is no official timeline. [Philly.com]
December 13th: Simmons is able to shoot free-throws without his walking boot. [@Sixers]
January 10th: Ben Simmons is cleared to begin participating in 5-on-0 drills [ESPN.com].
January 19th: Ben Simmons has reportedly been cleared for 5-on-5 activity and the Sixers will begin gradually increasing his conditioning and on-court workload. The report says he "has a chance to take the hardwood near March", although there "still remains the possibility Simmons sits the entire season". [ESPN.com]
January 21st: President of basketball operations Bryan Colangelo says Ben Simmons will have a "final scan" on Monday, January 23rd. [@brianseltzer]
January 24th: The January 23rd scan revealed Simmons is "progressing as expected", but still no timetable for return. [@JCameratoCSN]
— NOTE: On February 16th, Keith Pompey reports this scan revealed Simmons' foot was, in fact, not fully healed.
February 13th: Brett Brown rules Simmons out for 5-on-5 activity during the All-Star break. [@BobCooney76]
February 15th: Brett Brown reiterates that he "fully expects" to see Simmons this season, but the rookie is still limited to individual workouts and 5-on-0 drills, which doesn't appear to show very much on-court progress since he was initially cleared to play in non-contact 5-on-0 drills on January 10th, over a month earlier.
This all….doesn't add up.
Why the lack of detail in the updates about Ben Simmons' progress? Why, with what little detail has been given in these updates, are they so frequently contradicted? Why the clandestine nature of this whole thing? Are there two competing sides feeding conflicting sides of the story?
And, perhaps most importantly, why has there been so little change in his on-court activity from January 10th to now? That lack of progress, combined with this most recent report that the scan may not have been as clean as originally reported, raises significant concern.