Morning Sixers – February 16th, 2017 (Thursday)
Updated: Thursday, February 16, 2017 06:36 AM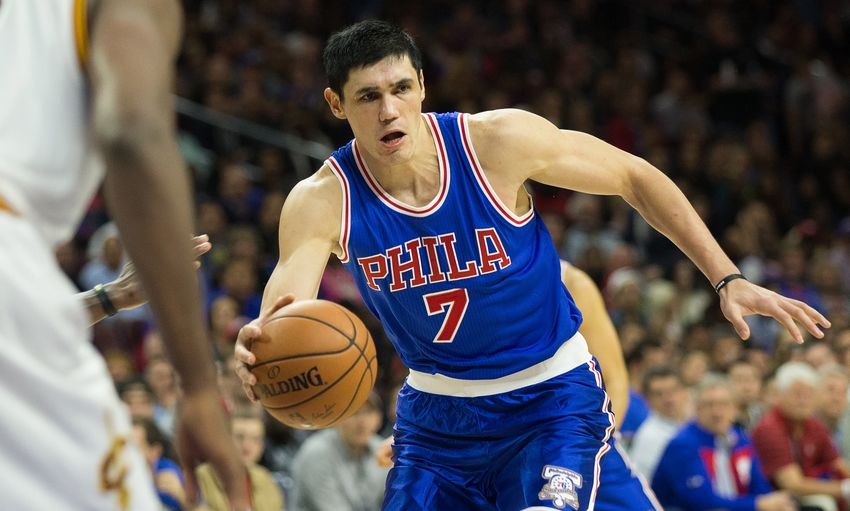 This is the first edition of my "Morning Sixers" email newsletter, which sends a roundup of Sixers links, along with a mailbag question, directly to the inbox of subscribers each morning (Monday through Friday). Sign up now!
From Adam Clements (@thesauce54 ):

"Who will they give an extension to first? TJ? Covington? Noel? Ilyasova?"
Let's get into a little bit of a nitpicking technicality first.
There are different things people generally consider "extensions".
First, there's re-signing a player, either as an unrestricted free agent (Ilyasova) or as a restricted free agent (Noel). Neither of these are, technically, an extension. Their contracts expire and they're signed to a new one.
Then there are actual extensions, which include both rookie-scale extensions and veteran extensions.
Rookie-scale extensions are for former first round draft picks entering the final year of a four-year rookie-scale contract. These contracts have to be signed between the end of the July moratorium and October 31st heading into the final year of their rookie-scale contract. None of the aforementioend players qualify for this extension (Note: Covington is not on a rookie-scale contract. He was an undrafted free agent signed using cap space, and actually on his 2nd NBA contract).
Veteran extensions are for players who are, well, not on rookie-scale deals. They can be signed up to June 30th, the day before they're set to become a free agent. This kind of sucks, though, because such extensions are limited to 4 seasons in length, including any part of a season still left on the contract. Sign the extension on June 29th? Counts as a full season. You're basically only signing a 3 year extension. This makes it almost meaningless and the unicorn (overused buzzphrase alert!) of NBA extensions.
There's also a third category, which is a contract renegotiation which can also include an extension. Contracts can only be renegotiated after the 3rd anniversary of the contract's signing, which rules out renegotiating/extending Robert Covington now (he signed in November 2014, which puts his three-year anniversary at Nov 2017), but it allows for teams under the cap to include a signing bonus in that year's cap number, and extend off of that renegotiated salary as a base year. This is something the Sixers could theoretically use on Covington next fall/winter. Contracts *cannot* be renegiated between March 1st and June 30th. Also, rookie-scale contracts cannot be renegotiated, which cancels out Noel.
….
Get the rest of this answer, as well as a collection of Sixers links over the past 24 hours, over at patreon.com (subscribers only).