Sixers trade Ersan Ilyasova to the Hawks for Splitter, draft picks
Updated: Wednesday, February 22, 2017 08:10 PM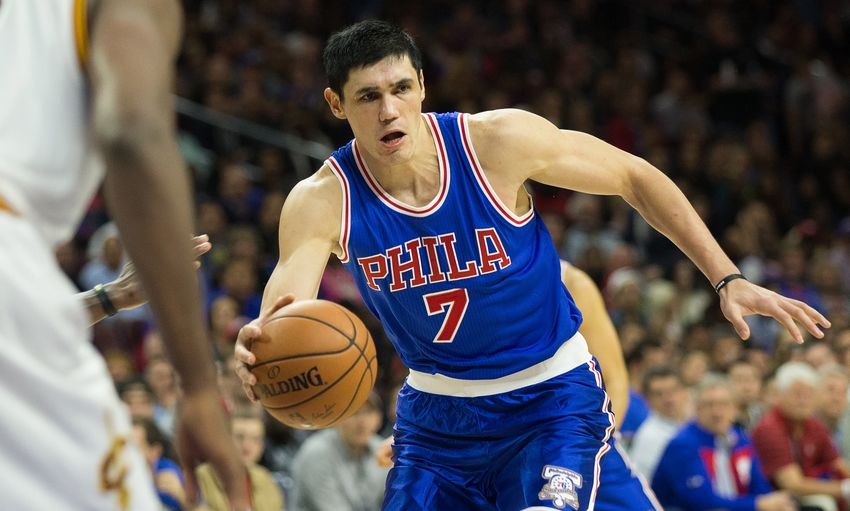 The Philadelphia 76ers have traded forward Ersan Ilyasova to the Atlanta Hawks for Tiago Splitter, a 2017 2nd round pick, and the right to swap 2017 2nd round picks, a league source has confirmed.
Adrian Wojnarowski of Yahoo Sports! The Vertical was the first to report.
Splitter is in the final year of a 4 year, $36 million contract signed in the summer of 2013 and will be an unrestricted free agent come July 1st. The Sixers have not yet determined whether they will waive Splitter, according to a league source.
Ilyasova is also due to become an unrestricted free agent in July, and the Sixers were increasingly concerned over what he was going to command in free agency, according to a source with knowledge of the situation. That, the emergence of Dario Saric, and the hopeful return of Ben Simmons made Ilyasova expendable.
The pick the Sixers will get in return is the Miami Heat's 2017 2nd round pick. They will also have the right to swap the least favorable of Utah's four 2017 2nd round picks (Golden State, New York, Detroit, Utah) for the Hawks' 2017 2nd round pick. The Sixers acquired the "most favorable and least favorable" of Utah's four 2nd round draft picks in last August's trade of Kendall Marshall for Tibor Pleiss.
Basically, the Sixers will get Miami's 2017 2nd round pick and the right to swap Golden State's 2017 2nd round pick for Atlanta's 2nd round pick, unless something drastic happens in the final two months of the season.
Miami's pick is protected, and if it falls between 31 and 40 this year the Sixers will instead get Miami's 2018 2nd round pick, where it will be unprotected.
If the season ended today Miami's 2nd round pick would be the 43rd overall selection, Atlanta's would be 50th, and Golden State's would be 60th.
I have updated the future draft pick tracker to keep track of what picks the Sixers will have at their disposal in the upcoming NBA drafts.
Ilyasova averaged 14.8 points and 5.9 rebounds per game in 53 appearances for the Sixers, including 40 starts. He shot 44% from the field and 35.9% form three-point range for the Sixers.
Ilyasova was acquired earlier this season from the Oklahoma City Thunder for Jerami Grant. The Sixers also received a future protected first-round pick from the Thunder in the deal.