Robert Covington to have surgery on torn meniscus
Updated: Wednesday, April 12, 2017 06:50 PM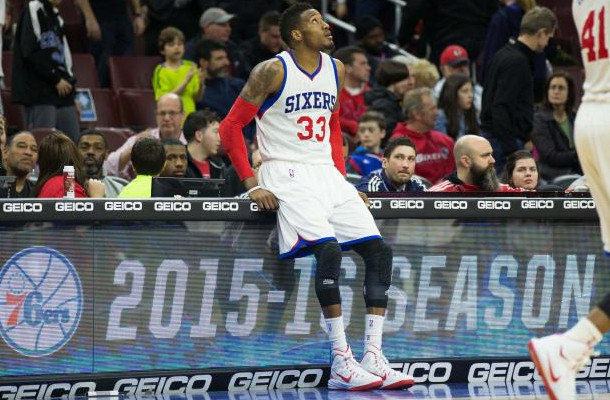 Robert Covington will have surgery to address the torn meniscus in his right knee, the team announced Wednesday evening before taking on the New York Knicks in the season finale. A date for the surgery has not yet been announced, with the team only specifying that it will happen in the coming days.
The injury was diagnosed as a slight tear of the lateral meniscus, which he suffered in the March 28th game against the Brooklyn Nets. Covington has not played since.
Covington will finish the season with averages of 12.9 points, 6.5 rebounds, and 1.9 steals per game, while shooting 39.9% from the field and 33.3% from three-point range. Over 56% of Covington's field goal attempts came from three-point range on the season, which is actually the lowest rate of his four-year career.
Covington had been playing especially well leading up to the injury, averaging 15.1 points, 7.2 rebounds, and 2.1 steals, while shooting 36.5% from three-point range, since January 1st.
Over the years Covington has improved substantially as a defender. Covington ranked first in ESPN's Defensive Real Plus-Minus among small forwards on the season, and has consistently drawn praise from head coach Brett Brown.
Covington has one more season left on his contract which will pay him just over $1 million, and is set to become an unrestricted free agent in the summer of 2018.