2017 Sixers Big Board 1.0
Updated: Tuesday, May 30, 2017 03:47 PM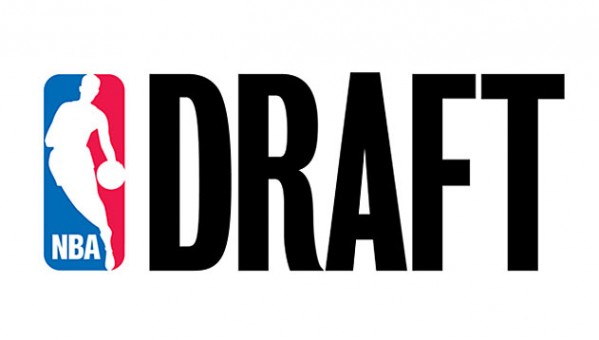 This is the first iteration of my Philadelphia 76ers big board.
That qualification is more important than ever, as how a prospect fits with the 76ers' current personnel (namely, Ben Simmons and Joel Embiid) had a serious impact on these rankings.
That is, in part, because outside of Markelle Fultz I don't have any of these guys rated in the same category of a prospect as either Simmons or Embiid. The two cornerstones the Sixers already have on their roster are likely to be the two most important players even after this draft, and as long as that's the case how well the remaining players fit with Simmons and Embiid can't be overlooked.
If I thought, say, De'Aaron Fox or Josh Jackson would be better served as offensive focal points than Simmons I'd be more willing to go with a strict adherence to best player available. But I don't give either of those players that kind of grade.
Below I have the prospects broken down into various tiers. In the past (and in what I typically view as the correct way to do this) tiers have been defined as when I see a major change in the potential of the prospect. In this iteration, however, it's defined as a significant change in the interest level I have in them as a prospect for this team. Typically, I would be very hesitant to jump a player into a higher (or lower) tier because of fit, but because the Sixers have two long-term fixtures still in their early 20's and on rookie scale deals, that is the case here.
Pick

Player

Position

College

Class

1
Markelle Fultz
PG
Washington
Freshman

| | |
| --- | --- |
| | The best prospect in this draft, and the best fit for the 76ers in this draft. He has the talent to challenge Simmons as the primary half-court initiator, but also a game diversified enough to succeed off the ball as Simmons creates. Even his weaknesses (defense) are correctable (if you can get him to buy in) thanks to his physical profile. |

— End tier 1 —
2
Lonzo Ball
PG
UCLA
Freshman

| | |
| --- | --- |
| | This is where my 76ers big board starts to diverge, and quite significantly. I have concerns about Lonzo Ball's game, specifically his man-to-man defense and his ability to create off the bounce in the half court. Both of those concerns are pretty serious, at least to most teams, and at least in the context of whether or not Ball can become a star player. But on the 76ers, those can be overcome. Thanks to his 6'6″ height, he can legitimately be hidden defensively on the weakest backcourt player. His touch passing and off-the-catch shooting can help while Simmons creates. And his elite transition play gives the 76ers yet another option in transition. Ball isn't ball dominant at all, and that helps his fit with Simmons as a co-creator. He's one of the rare combinations of upside and fit at the top of this draft for the Sixers. |

— End tier 2 —
3
Jonathan Isaac
F
Florida State
 Freshman

| | |
| --- | --- |
| | "Are you okay with going for a double in this draft?" It was a question recently posed to me about Isaac, in reference to his limited offensive ceiling. It's a notion I don't necessarily disagree with, either, as I'd be somewhat surprised if Isaac ever developed beyond a 13-16 point per game scorer. My answer, though, was I'm okay with hitting a double if the ability to defend 4 positions comes with it. Simply put, Isaac might have the most defensive versatility in the draft, the most defensive potential in the draft, and his catch-and-shoot game is the one I'm most confident in among the forwards available at the top. He doesn't need to become a high level shot creator to add immense value to the Sixers, and if that shot translates (which I think it will) he fits in very well with Ben Simmons, Joel Embiid, et al. I'd be less willing to "give up" the chance at a high usage shot creator with this pick if the Sixers didn't have Embiid and Simmons already on the roster, and if I had more confidence in the potential high level shot creators still left on the board. |

4
Josh Jackson
SF
Kansas
Freshman

| | |
| --- | --- |
| | I'm very, very concerned about Josh Jackson's shot. And I'm very concerned how much defenders not having to respect that shot could diminish his other legitimate skills (specifically shot creation and isolation scoring). If that shot doesn't translate, I'm very concerned with how he'd fit a Ben Simmons led offense. Yet even with those concerns he stays in my top 5 because of how much potential his well-rounded game would have if he is able to figure out that shot. This is, in part, a low probability bet, but missing out on what Jackson could be if he improves more than the typical curve would be difficult, and it's also a bet that his work ethic and competitiveness might give him a better chance to exceed that curve. But I do believe there is inherent risk in this ranking, and the 76ers may not be the right team to take that gamble. |

5
Dennis Smith Jr
PG
N.C. State
 Freshman

| | |
| --- | --- |
| | I have gone back and forth on Dennis Smith Jr throughout the season. His offensive talent is unquestionable, with the ability to get to the rim, to be a menace in the pick and roll, an improving perimeter shot, and underrated court vision. His indifference to playing defense, his questionable decision making in terms of shot selection and risky passes, and his poor body language (at times) were just as evident, unfortunately. But in terms of sheer upside and potential fit, there are few who tick both boxes more than Smith. The lack of players available who have both upside and fit make me more willing to gamble on Smith's talent given the 76ers' situation. |

6
Malik Monk
SG
Kentucky
 Freshman

| | |
| --- | --- |
| | There are a couple of players in this draft who I question whether the 76ers are the right team to gamble on them improving their weaknesses, but Monk is the opposite. Because the 76ers have a natural forward slotted to be their primary shot creator in the half court, they can instead slot Monk in as the nominal "point guard", aka the smallest 76ers player on the court. That gives the 6'3″ Monk the advantage of, 1) being able to guard opposing point guards, which he has a better chance of doing at an acceptable level than he would if forced to play at the 2 because of his limited ability to run an offense, 2) be defended by opposing point guards, which should make it easier to get his shot off than if a 6'7″ defender were sticking a hand in his face. If both of these are true, if his defensive weaknesses are minimized and his offensive strengths given the highest probability of success, you can overcome the other limitations in his game. |

— End tier 3 —
7
De'Aaron Fox
PG
Kentucky
Freshman

| | |
| --- | --- |
| | This is the "no, I know I have these guys ranked low, but I actually do like them, just not for the Sixers" portion of the draft.  For as quick as Fox is, I think Ben Simmons is the better half court shot creator, as his court vision and instincts are much more advanced than Fox's. Because of that, I don't think Fox is good enough to supplant Simmons as the primary half court ball handler, and in that context his shooting becomes an even greater concern. There are some reasons (FT%, mainly) to be optimistic in his shot, at least that his shot will improve over the dreadful output at Kentucky (24.6% from 3 and 20% on catch-and-shoot attempts). The question is how much, and there are some things in his form (an occasional two-motion shot and inconsistencies in his footwork) that make me question how reliable his three-point shot from NBA range will ever become. For a lot of teams, the talent is high enough to take this gamble. For the Sixers that's a much more difficult bet to make. |

8
Jayson Tatum
F
Duke
Freshman

| | |
| --- | --- |
| | Jayson Tatum may be the safest bet among the three small forwards in this draft, but I have less confidence in his three-point shot than Isaac, less confidence he can become a secondary creator than Jackson, and he has less defensive versatility than either. I like Tatum as a talent, just not particularly as a fit as the third most talented member of the 76ers. |

— End tier 4 —
9
Frank Ntilikina
PG
Strasbourg
Intl

| | |
| --- | --- |
| | Elite defensive potential (and versatility), drastically improved efficiency and confidence in his outside shot combine to make him a really good fit with the 76ers. He doesn't project as much of a shot creator or offensive initiator, but he fits in well with what the 76ers need alongside Ben Simmons. |

10
Donovan Mitchell
SG
Louisville
Sophomore

| | |
| --- | --- |
| | Really good defensive profile despite his 6'3″ size, and improved his shooting in a big way as a sophomore. He has some ticks in his shot which make me wonder if he'll have some growing pains to the NBA three-point line, and he's higher on my Sixers list than he is my league-wide list, but he has enough going his way to make him a worthwhile gamble if the Sixers get another pick in the first round. |

— End tier 5 —
11
Zach Collins
PF/C
Gonzaga
Freshman

| | |
| --- | --- |
| | This part of the draft becomes very big man heavy, and Zach Collins is my favorite of the group. His defensive fundamentals and discipline still need quite a bit of work, but he can block shots, pursue rebounds, has the capability to get down in a stance, the showing of a good jump shot, and the potential to take guys off the dribble down the line if they overplay his jumper. He has to get stronger, which is likely to limit his playing time early in his career, but some of the tools are there if he can. |

12
OG Anunoby
F
Indiana
Sophomore

| | |
| --- | --- |
| | Still has some work to do in order to become reliable on the offensive end, but is right there with Jonathan Isaac as one of the more versatile defenders. |

— End tier 6 —
13
Lauri Markkanen
PF/C
Arizona
Freshman

| | |
| --- | --- |
| | I do like his shooting quite a bit, and think it translates. I also think that would make him valuable next to Embiid. But he'd push Simmons even more to the small forward spot defensively, and I think there's the chance he gets run off the floor in playoff basketball because of his defensive limitations. |

14
Ike Anigbogu
C
UCLA
Freshman

| | |
| --- | --- |
| | This is mostly an upside play. Anigbogu's still really young, has a lot of physical tools and athletic gifts, and a lot of room to grow. If Okafor is traded, adding a 3rd big is a worthwhile investment considering Embiid's injury history / possible playing time restraints. |

15
Luke Kennard
SG
Duke
Sophomore

| | |
| --- | --- |
| | Fit pick. His size makes me a little worried whether he's going to be able to get shots off at the same volume he did at Duke, and his defense is (and likely always will be) a very real concern that you'll have to work to hide and might limit him to a bench role. But his release is quick, pure, and accurate. |