Sixers, Pelicans discussing Jahlil Okafor trade?
Updated: Monday, February 6, 2017 05:03 PM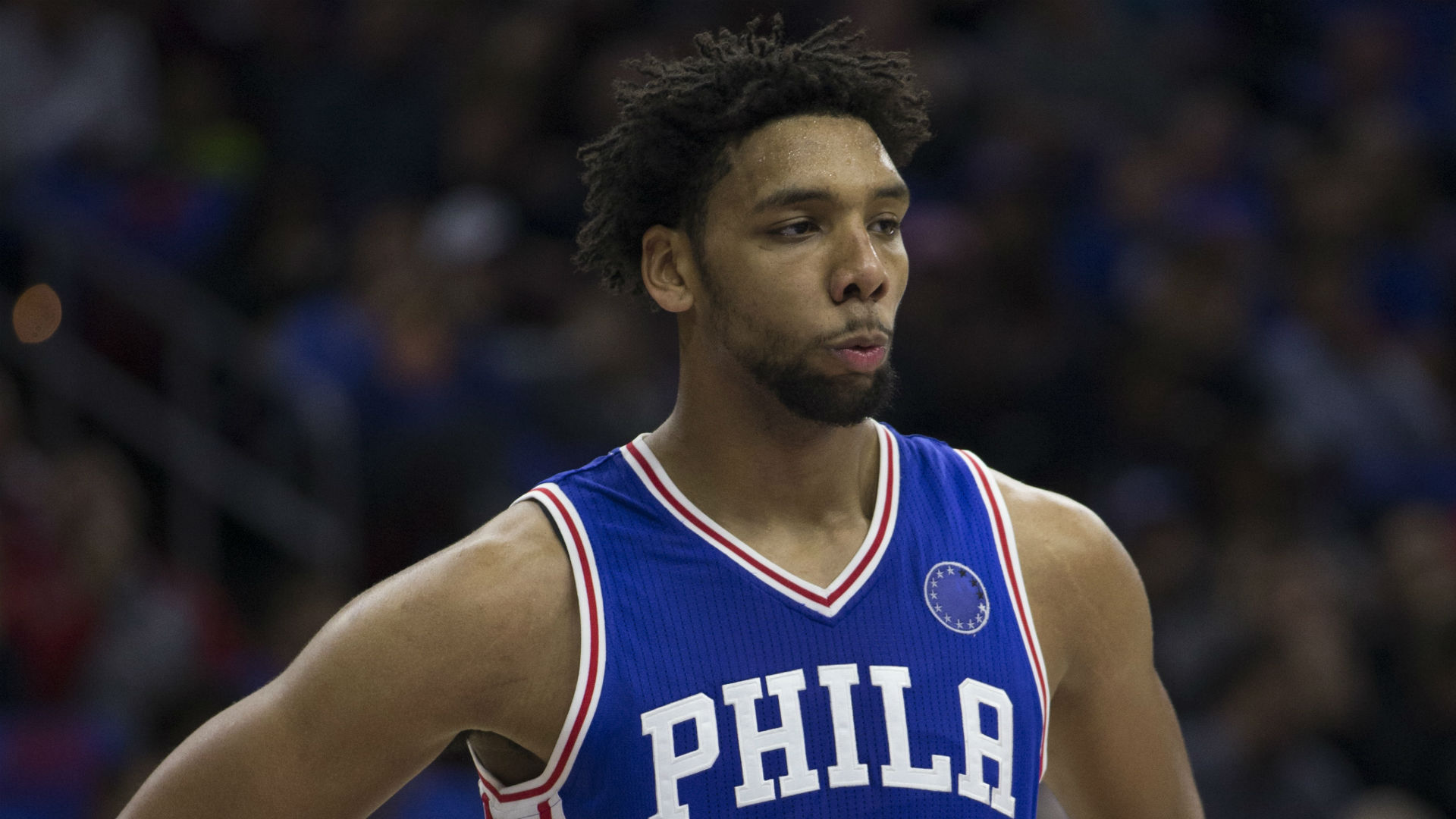 The Sixers and Pelicans are in discussions that would send second-year center Jahlil Okafor to New Orleans, according to multiple reports.
The news was first reported by Sam Amick of USA Today.
Sixers & Pelicans in talks about sending Jahlil Okafor to New Orleans. Philly pushing for NO 1st rounder. Story coming at @USATODAYsports

— Sam Amick (@sam_amick) February 6, 2017
The rumor was then backed up by Adrian Wojnarowski (Yahoo Sports), Keith Smith (RealGM), Marc Spears (ESPN), and Marc Stein (ESPN).
Okafor has been in and out of the Sixers' rotation over the last six weeks, making just 7 appearances in the 19 games. He is averaging 11.4 points and 4.8 rebounds in 23.1 minutes per game, competing in a crowded center rotation featuring franchise centerpiece Joel Embiid, along with Nerlens Noel and Richaun Holmes.
What's being reported: 
* The trade is being held up over a disagreement on the protection of the draft pick New Orleans would be sending Philadelphia, according to Keith Smith. Smith says the Pelicans want the pick to be lottery protected, whereas the Sixers want that protection decreased. The Pelicans currently have the 5th worst record in the NBA.
* In addition to the 1st round pick from the Pelicans the Sixers would also acquire backup center Alexis Ajinca in the deal, according to Spears. Ajinca has two seasons remaining on his contract, as he's owed $4.96 million in 2017-18 and $5.28 million in 2018-19. Ajinca is averaging just 14.1 minutes per game in 21 appearances, including 10 starts, this season with New Orleans. The inclusion of Ajinca would be a salary dump for the Pelicans.
* According to Sam Amico (Fox Sports), the Sixers are trying to get Jrue Holiday as part of the package. Keith Smith says this is unlikely.
* Keith Smith says the deal is unlikely to be finalized today because of the Sixers' desire to expand the deal to include Holiday.
* According to Michael Scotto (Basketball Insiders), the pick the Sixers would be getting in the trade, if it's agreed upon, is a protected 2018 1st round pick, not one that could convey in this year's draft.
* According to Jeff Zillgitt (USA Today), multiple teams are interested in Okafor.
* It appears as if nothing is close enough to warrant sitting players, as head coach Brett Brown announced that he plans on starting Jahlil Okafor tonight against the Detroit Pistons.
The Asik vs Ajinca angle
There have been multiple reports that the Pelicans are trying to dump Omer Asik instead of Ajinca, and that the Sixers have (rightfully) fought back against that.
Asik has a much more difficult contract to stomach, as he has three years and over $33 million remaining on his deal after this season. The Sixers have more than enough cap space to absorb either contract without including more than Okafor in the deal but Asik, at 30 years old and playing just 15.9 minutes per game, has incredible negative value. The Sixers would be wise to refuse to take on that contract.
| Player | 2016-17 | 2017-18 | 2018-19 | 2019-20 |
| --- | --- | --- | --- | --- |
| Omer Asik | $9,904,494 | $10,595,505 | $11,286,516 | $11,977,527 |
| Alexis Ajinca | $4,638,203 | $4,961,798 | $5,285,394 | |
Jrue Holiday's return?
Any expanded deal to include Jrue Holiday would obviously have to include significantly more from the Sixers, as the Pelicans still view Holiday as a potential piece to their future.
What makes that situation dicey (besides Holiday's injury history) is that Holiday will be an unrestricted free agent in July. With the cap jumping once again, many teams will be able to bid for Holiday's services on the open market, providing no guarantee Holiday would remain here long term and increasing the likelihood that you would have to overpay if you were able to convince him to stay.
What exactly the asking price would be if the Sixers are able to get the Pelicans to part ways with Holiday would obviously influence whether it's wise to target him or not but, while I like Holiday (and his potential fit with Ben Simmons and Joel Embiid), that has the chance to be a very risky angle to this potential trade.
(This story has been updated multiple times. At 5:21 to include the report that the Sixers were trying to get Jrue Holiday included in the deal.  At 5:25 to note that the trade is unlikely to be finalized today. At 5:26 to include Aldridge's note that nothing is imminent. At 5:57 to include report that the pick would be a 2018 1st round pick. And at 6:13 to note that Okafor is starting tonight).