Report: Sixers trade Nerlens Noel to Dallas
Updated: Thursday, February 23, 2017 12:01 PM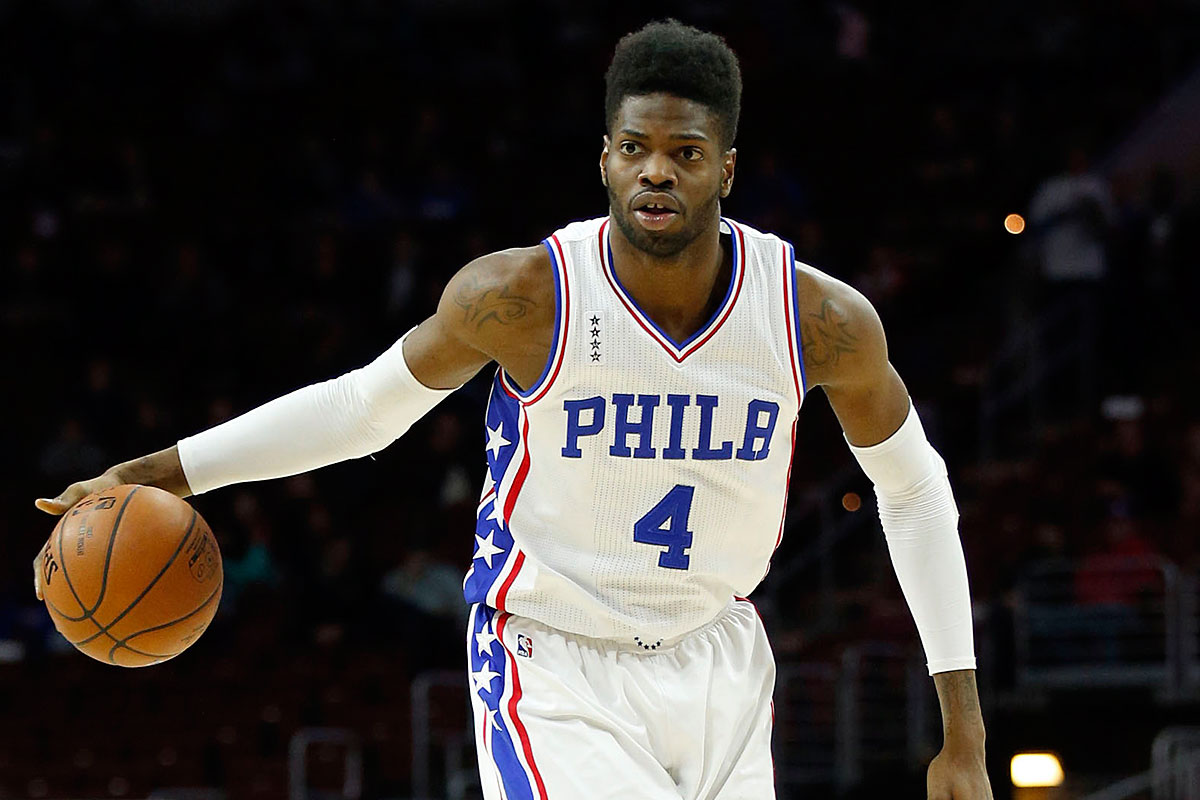 The Philadelphia 76ers have traded center Nerlens Noel to the Dallas Mavericks for Andrew Bogut, Justin Anderson, and a protected first round draft pick, according to Adrian Wojnarowski of Yahoo Sports' The Vertical.
The draft pick will be protected for selections 1-through-18 in this year's draft, according to Marc Stein of ESPN. No word yet on how those protections will look in future years.
Dallas is 22-34 on the season, which is tied for the 7th-worst record in the league.
Andrew Bogut is in the final year of his contract and is due $11 million this season. The 32-year-old center, who is averaging just 3.0 points and 8.3 rebounds in 22.4 minutes per game this year, will be an unrestricted free agent in July. There is no word yet on whether Philadelphia will look to keep him around.
Anderson, the 21st pick in the 2015 NBA draft, is in the second year of his four year rookie contract, worth $1.5 million this season. His option for the 2017-18 season was picked up last fall.
Anderson, a three-year player at Virginia, came into the league known as a defender and an emerging three-point shooter, connecting on 45.2% of his three-point attempts during his junior year in college after making just 29.8% of his three-point shots during his first two years. He is shooting 28.8% on 205 attempts so far as a professional and is averaging 6.5 points and 2.9 rebounds in 13.9 minutes per game on the season.
According to Wojnarowski, the Sixers are likely to keep Jahlil Okafor beyond the deadline.
Update: 12:51 pm:
According to Wojnarowski, the Sixers are starting buyout talks with Andrew Bogut.
Update: 12:56 pm:
According to Zach Lowe of ESPN.com, the top-18 protected 1st round pick will turn into 2017 and 2018 2nd round picks from Dallas if it does not convey this year.