Dario Saric named Eastern Conference Rookie of the Month for March
Updated: Monday, April 3, 2017 04:06 PM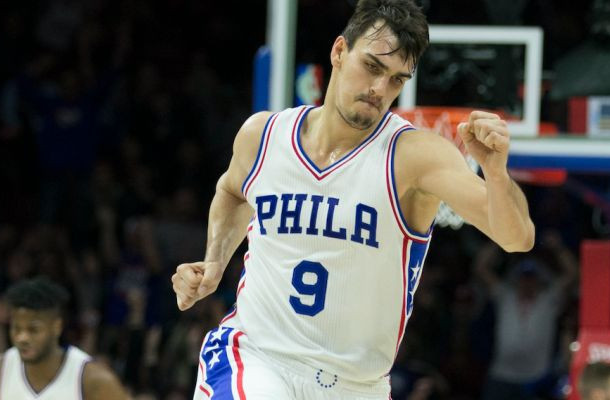 Dario Saric has been named the Eastern Conference Rookie of the Month for games played in March, the NBA announced Monday afternoon.
Saric averaged 18.4 points, 7.0 rebounds, and 3.4 assists in 31.7 minutes per game in 17 March appearances, while shooting 43.4% from the field and 33.3% from three-point range.
It is Saric's second consecutive Rookie of the Month award, as the Croatian forward also won the award for games played in February. Teammate Joel Embiid won the October/November, December, and January Eastern Conference Rookie of the Month awards.
Saric's 18.4 points per game in March easily led all rookies, in either conference. Buddy Hield of Sacramento came in second with 14.1 points per game, while Malcolm Brogdon (12.7 points per game) was the closest Eastern Conference rookie. Saric's 7.0 rebounds per game came in second for the month of March, behind only Willy Hernangomez's 9.5, while his 3.4 assists ranked 4th.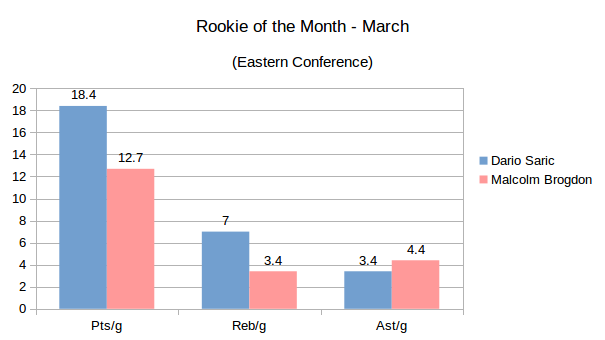 Saric's month of March included a 28 point, 9 rebound performance against Portland on March 9th, a 25 point, 9 rebound, 6 assist performance against Golden State on the 14th, and a career-high 32 point, 10 rebound performance in a win at Chicago on the 26th. He set a career-high in points three different times in March.
Saric is averaging 12.9 points, 6.3 rebounds, and 2.2 assists per game on the season, but he has been coming on especially strong of late. Since February 8th (26 games) Saric is averaging 18.9 points, 7.3 rebounds, and 3.3 assists per game, while shooting 45.2% from the field.